I went to a lot of places in Mexico – not as many as I had wanted, but I had been insanely naive "planning" my trip. I had no idea the country was as huge as it actually is. Getting from A to B with a bus could take an extremely long time, and if you're as unprepared as I was you can get to spend a lot of unnecessary time on the roads.
Thus there's a couple of places I've saved for next time.
So over all I liked Mexico a lot more than I had expected. The reason for me choosing to go to Mexico was somewhat unclear. Linn, my niece and great joy in life, was going to study there for one semester and I thought it would be nice to by the end of my trip visiting her, making sure she was doing fine before going back home. Helicopter mom and all that… 😛
The Spanish speaking in Mexico was a bonus – then I had to practice speaking a little bit. That's what I thought. I have long had a plan to start working with Spanish translations, as well, but I need more practice.
In the back of my mind I had had the hope of finding a language course while in Tulum for a month, but that didn't work out with Tulum's hefty price tags. I got to practice daily speaking on the street, and that might be important, as well, but it didn't bring me closer to my professional goal.
A classic during the trip was when I was talking about my "nieta", and explained to random people who asked me what I was doing in Mexico that I was there to visist my "nieta" studying in Mexico.
Yes, indeed…
Most people looked at me kind of funny when I said this, but I didn't give it much thought. Maybe I was just weird looking… When a waiter at one of my favourite places in Holbox followed up with asking how many children I had and I answered "none" he decided to dig a little bit further into this mystery. This just didn't add up!
Suddenly it became clear – why people had been eyeing me weirdly…
For some incomprehensible reason I had decided "nieta" was the Spanish word for niece – and I have no idea why. Maybe because of the similarities between the English word "niece"… I don't know.
But "nieta" actually means "grandchild". So, that me, looking like a youngster myself would be out in Mexico to see my grandchild could be reasonable, after all – I could've had children early in life, and my child could've done the same, BUT the possibility that this grandhild of mine would be old enough to study at University level – THAT seems slightly absurd…
The right word for niece is of course "sobrina"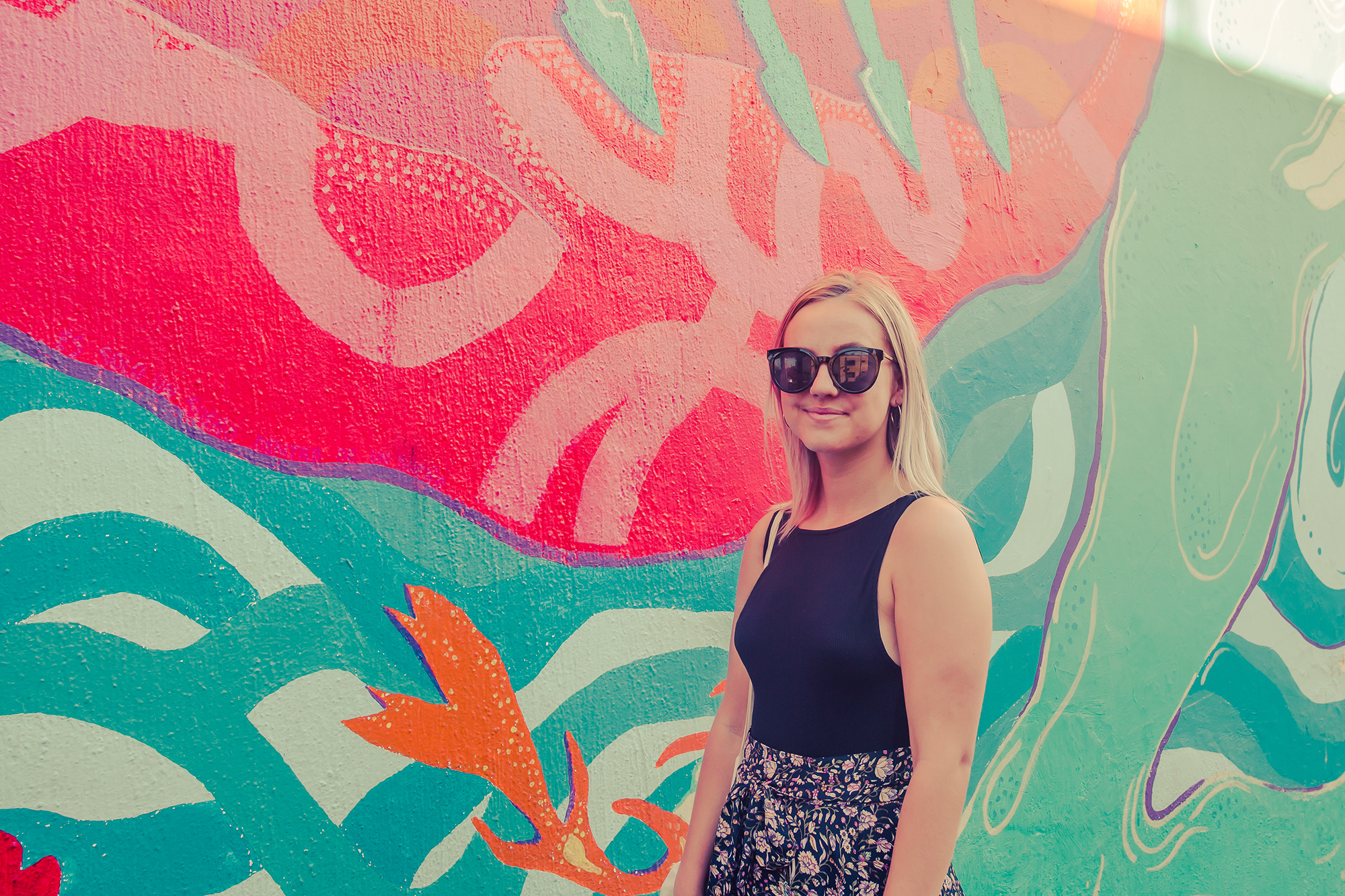 Mediocre places:
I don't like judging places as crap, I actually want to find some gold in the trash. So the mediocre places are in fact trash places, if I'm to be honest, but still, there are things to appreciate and enjoy even here…
Cancún
Well, I don't know what to say about Cancún? It is what it is – a tourist place from top to bottom. I had expected this, and I wasn't surprised. This is life. When I first arrived from the US I spent 2 weeks just chilling by the pool, but well, that was way too much. I should've moved on and chilled somewhere else.
Zona Hotelera (where I was staying of course) is quite stretched out over a long coastal line, just like Tulum, so the centre… well there were a couple of centres where they had put businesses and bars. There was another centre in Cancún downtown (a cheaper one), but that was in the opposite direction.
Something positive was the cheap buses which ran constantly – 24/7. All of them are driving more or less like car thieves, with the music blasting out of the speakers, so these buses are not for the reggaeton-haters. They will bring you where you want to go, if even it at times it was difficult to get them to stop – as they couldn't really hear you through the music!
Playa del Carmen
Slightly cozier than Cancún, but it's horribly touristy. There is even an H&M on the walking street Quinta Avenida (5th Avenue). And there are also other chains and bars here, and that says it all!
With slight effort you could quickly and easily get outside the Quinta Avenida and a short distance away you'll find a more authentic Mexico. If still a little bit touristy… Catch 22…
I need to add here I really love how Mexico names their streets and plan their cities (even if Miami also get plus points for this tourist friendly name giving of streets). The streets actually have numbers as names – 5th Avenue for example – and it continues on with the 6th Avenue. So it's impossible to get lost.
"Ok, where am I now? 7th Avenue. Ok, I'm staying on the 10th Avenue, so that means I need to move this way."
If you're paying attention you know which direction to go, and if you still get it wrong you notice pretty quickly you moved in the wrong direction. If you're looking at the street signs you know if you ended up on the 6th Avenue instead of the 8th Avenue. Right? Are you with me?
Puerto Vallarta
In Puerto Vallarta I needed some luxury for real and checked in at the Hilton. It was an all-inclusive hotel and this was the first time I stayed in an all-inclusive where it truly was all-inclusive. Alcohol in abundance – for free.
Come on Mediterranean when you get this one!
I was a bit curious about the standard on Hilton hotels, so I didn't choose their cheapest room, but chose one with a private pool. I was however very disappointed – I thought the Hilton had higher standards in their hotels. This hotel might have been an exception, but the furniture were all torn and mostly broken. In my pool there were often cigarette buds and other trash in the morning and no one showed up for cleaning either.
No one cleaned my pool during my stay! Disgusting!
And here, as well as in Cancún, the ocean waves, just next to me, were so high and rough, so I didn't get to swim that much in the ocean. It had to be the public pool at the hotel…
Better places, but not really WOW:
Mérida
Lovely bigger city, with a genuine feeling. After having spent time in Cancún, Playa del Carmen and Tulum I did long for some authenticity on the Yucatán. I got that when I came to Mérida and Valladolid.
Mérida is a big hub for digital nomads, and in the parks you'll find power outlets and free wifi so you could connect to the web anywhere – basically.
The church below… A Mexican man I met on the square informed me this was the oldest church in South America, it was over 500 years old. WOW! Or not? I mean come on, I'm European, it's hard to impress me with something that's not even a 1,000 years old…
Valladolid
Valladolid was a small little town, to which many people came with tours from Cancún. I chose to stay there for a few nights to easily be able to get around – without tours – to the different Mayan ruins in the area – Chichen Itzá and Ek Balam.
The town was small, relaxing and in spite of the tourist crap here and there, the town felt genuine.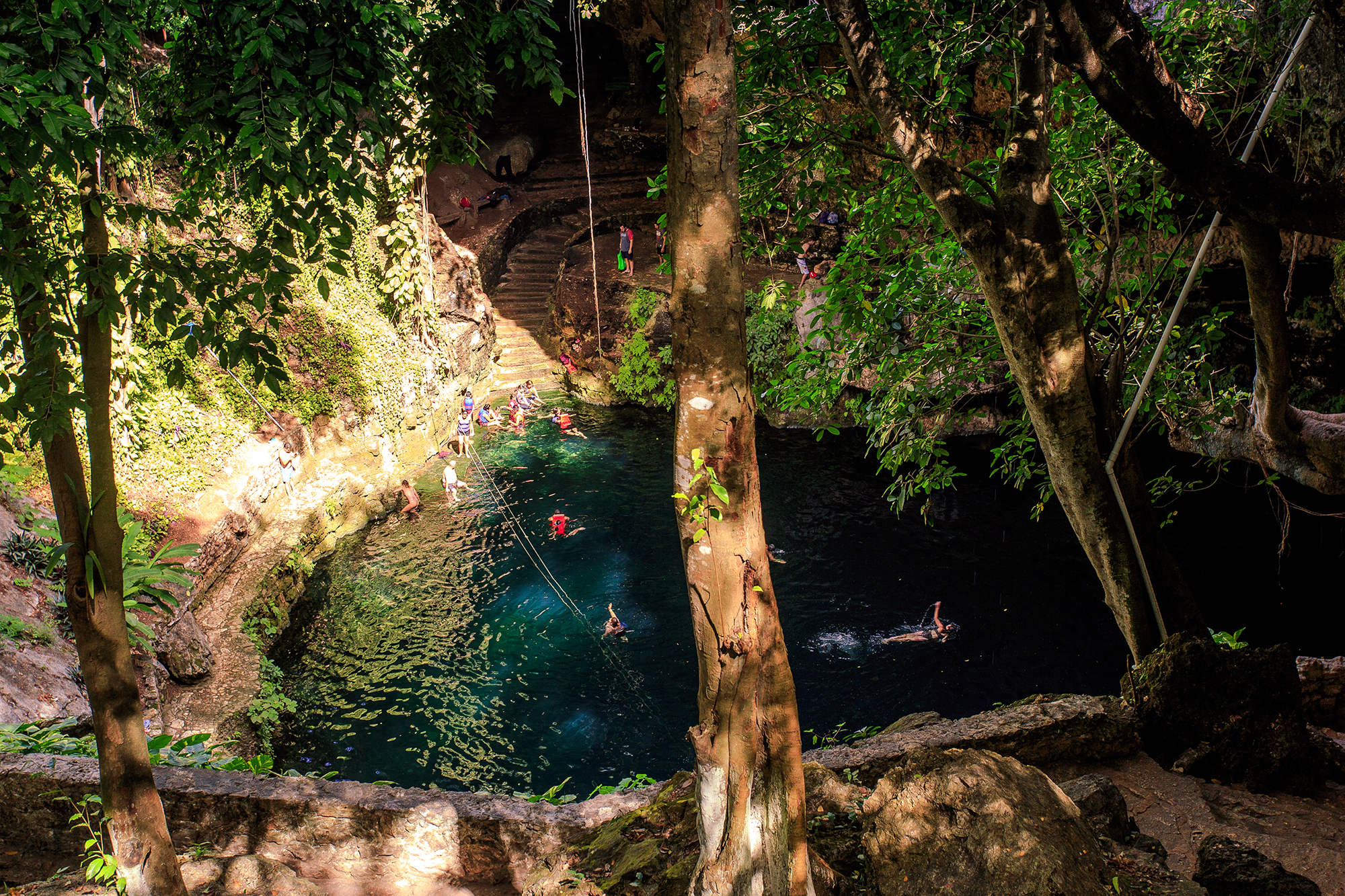 Sayulita
Nice vibes, nice surf spot. I was still somewhat disappointed. Just like with Tulum I had probably hyped Sayulita a bit. It was great, sure, and if you're in the province of Nayarit you should definitely visit Sayulita, but I didn't really find my way home here either… San Pancho/San Fransisco which was just a short distance away became more of a favourite than Sayulita, and I have written about them both in another post.
Favourite places:
San Cristobal de las Casas
Something with the vibes here, such a wonderful village. Cold as hell as soon as the sun disappeared; outside as well as inside in the room! For some incomprehensible reason, SCDLC was probably my favourite place in all of Mexico (you can read my words here). In spite of the cold. Or maybe thanks to it. 😉
You should not underestimate how hot a lady can become…
Guadalajara
This is where my little troll lived! Hence the reason for it being a favourite place. Besides this Guadalajara wasn't all that, it's a big city. Nothing special. We visited Tlaquepaque one day, which was much nicer. So I can truly recommend a visit to Tlaquepaque.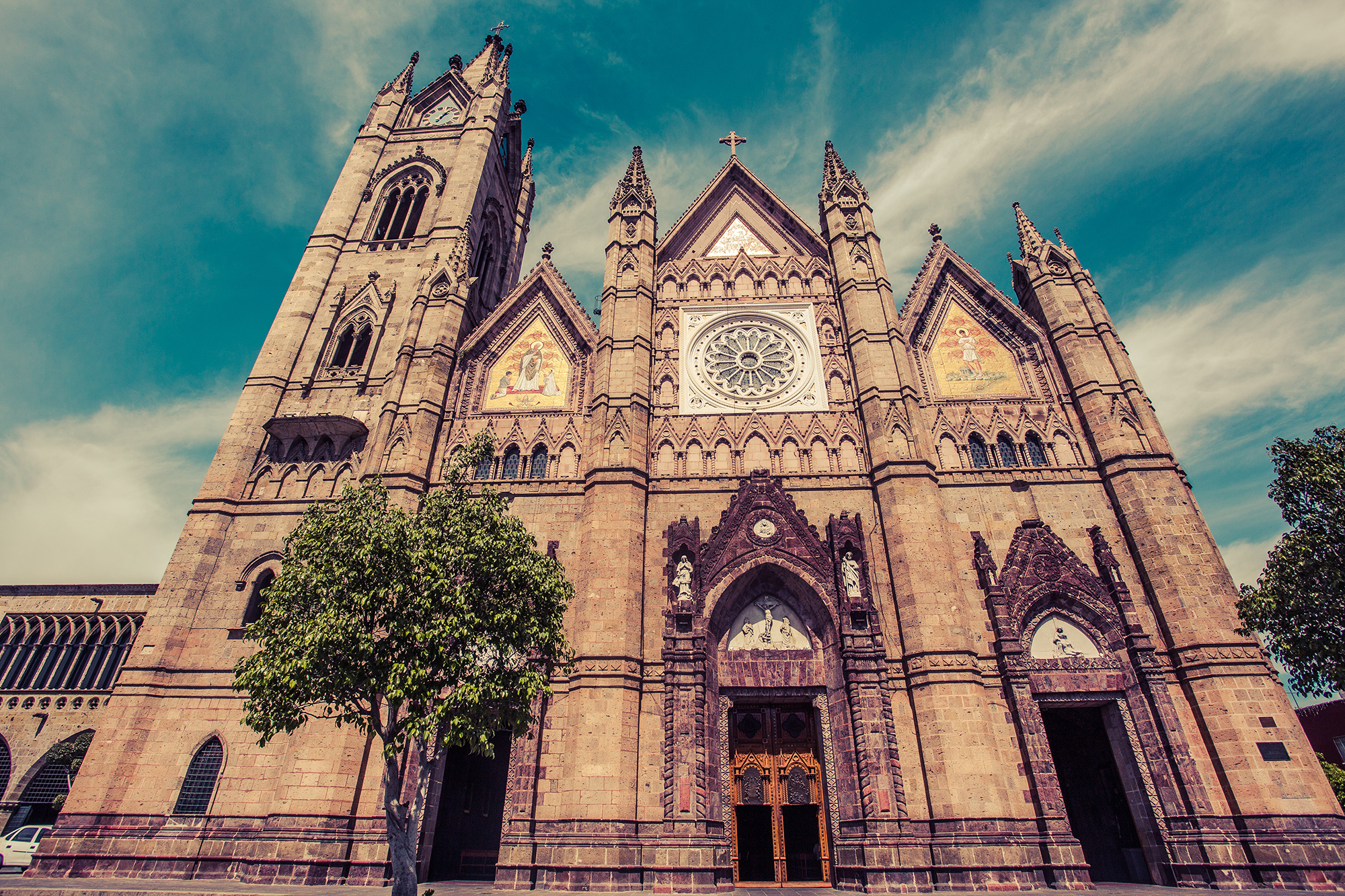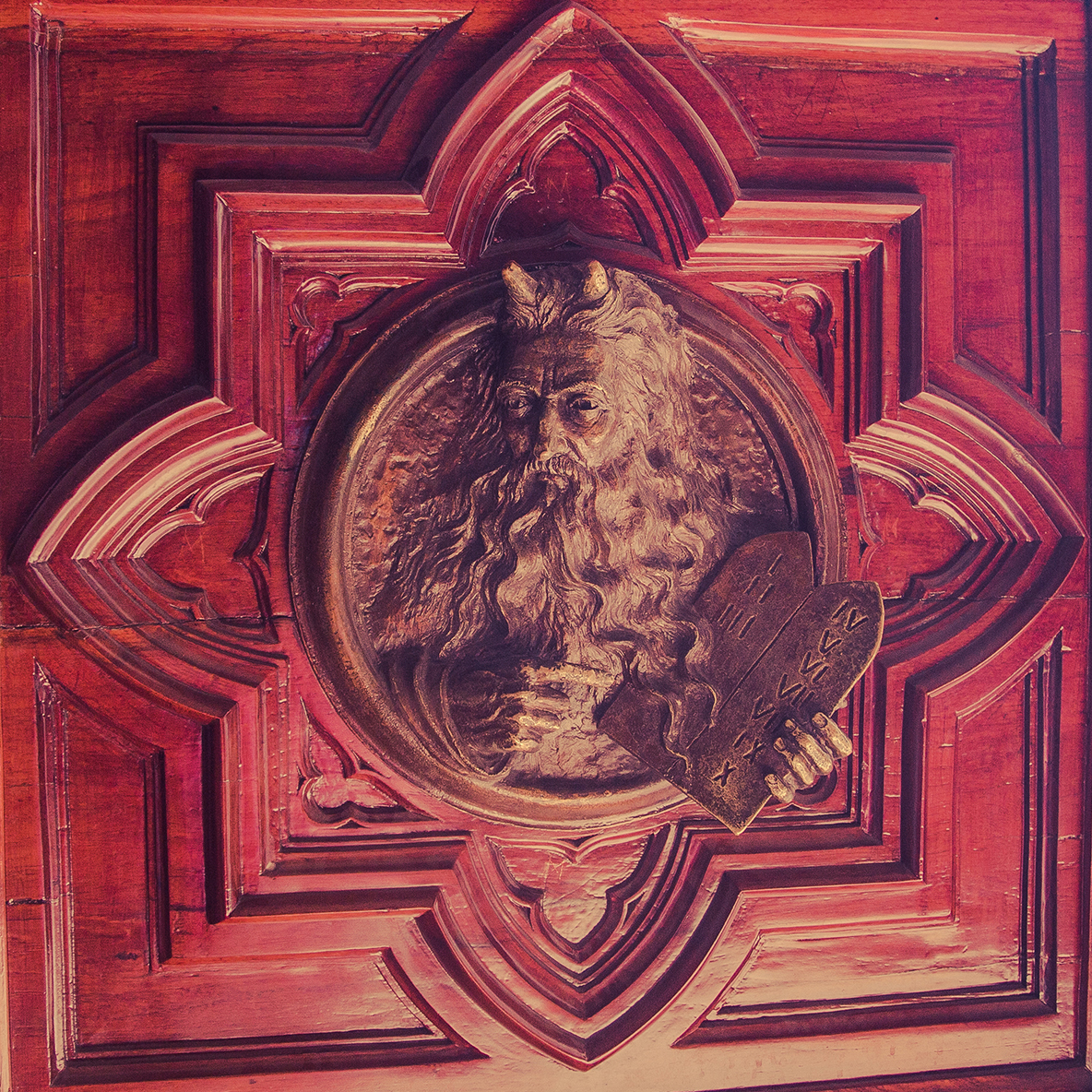 Isla Holbox
Wonderful place, yes. Finally, I got to stay on the beach, although not in a bungalow, but still. Isla Holbox was without a doubt my beach favourite. No asphalt and only golf cars, almost Gili Trawengan feeling – during the '90s I might add, since I've no idea what happened to the poor island now!
But well, I've written a couple of posts about Holbox… I don't need to go ranting about it here as well.
Hard Rock Hotel, Cancún
Before I went back home I needed some luxury again (!) and stayed at the Hard Rock Hotel in Cancún – which was incredible, so it actually deserves to be mentioned, even though I've already mentioned Cancún as some kind of trashy place.
I really liked Hard Rock and was impressed by the quality – the standard – they kept in everything. The hotel was also all-inclusive, so the only right thing to do was just stuffing yourself with everything – no surprise costs anywhere! What you see is what you get!
The minibar was actually the best… I've never seen such large bottles in a minibar… nothing mini about them… and I could just pour as many drinks as I wanted. Although the room did cost me a small fortune too… This is probably the most expensive room I ever stayed in.
But I was well worth it after all the crappy stuff happening to me during the Autumn of 2018!!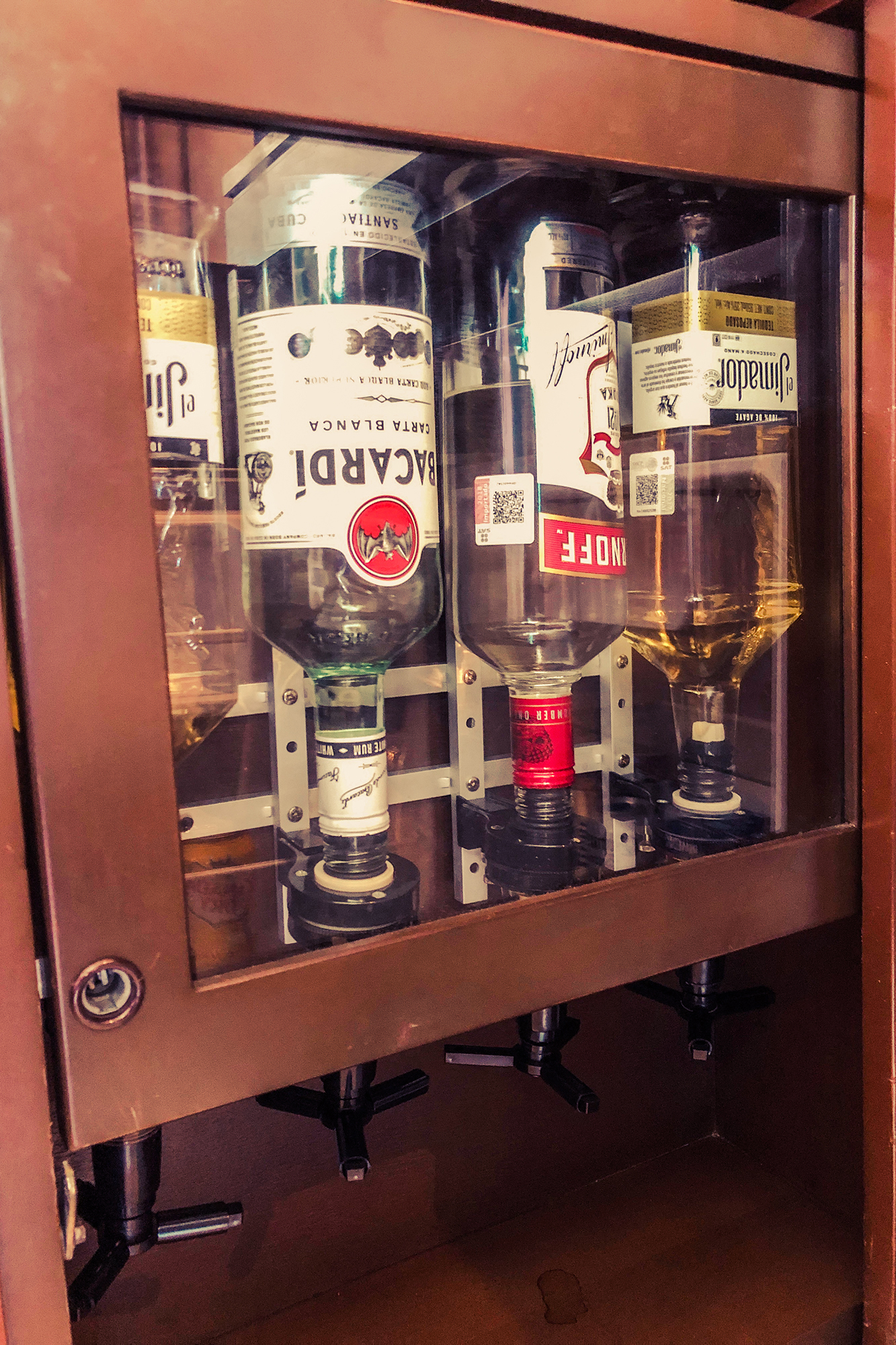 All in all I can truly recommend a visit to Mexico. I always felt safe, wherever I was. I've read in many forums, especially on Facebook, that they don't recommend females travelling alone or going outside of the regular tourist areas.
But seriously, the regular and the real Mexico – this is where you are safest as a tourist!
I would without a doubt and with no exaggeration claim that it's in the tourist districts you can get into trouble. You should probably avoid certain areas in Mexico City (the capital), and maybe some other big cities where it can be risky. According to what I've read the bad guys in Mexico have respect for the police state, thus they're afraid to do anything to the tourists in tourist places. But I highly doubt it, this seems like a load of… Thugs are thugs – regardless of country or regime…
I've not come in contact with other than super nice and helpful people the times I was venturing outside of the tourist areas. The only times I came across scams have been in tourist areas. Not any violence though, only money scams. Maybe I should mention that regardless of where you're travelling you should always keep your head on your shoulders and be alert. Don't expose yourself to unnecessary risks, but apart from that… ask yourself why you're travelling?
It's unclear to me why you're travelling if you're still going to keep inside your little shield of all-inclusive? Leave your cage!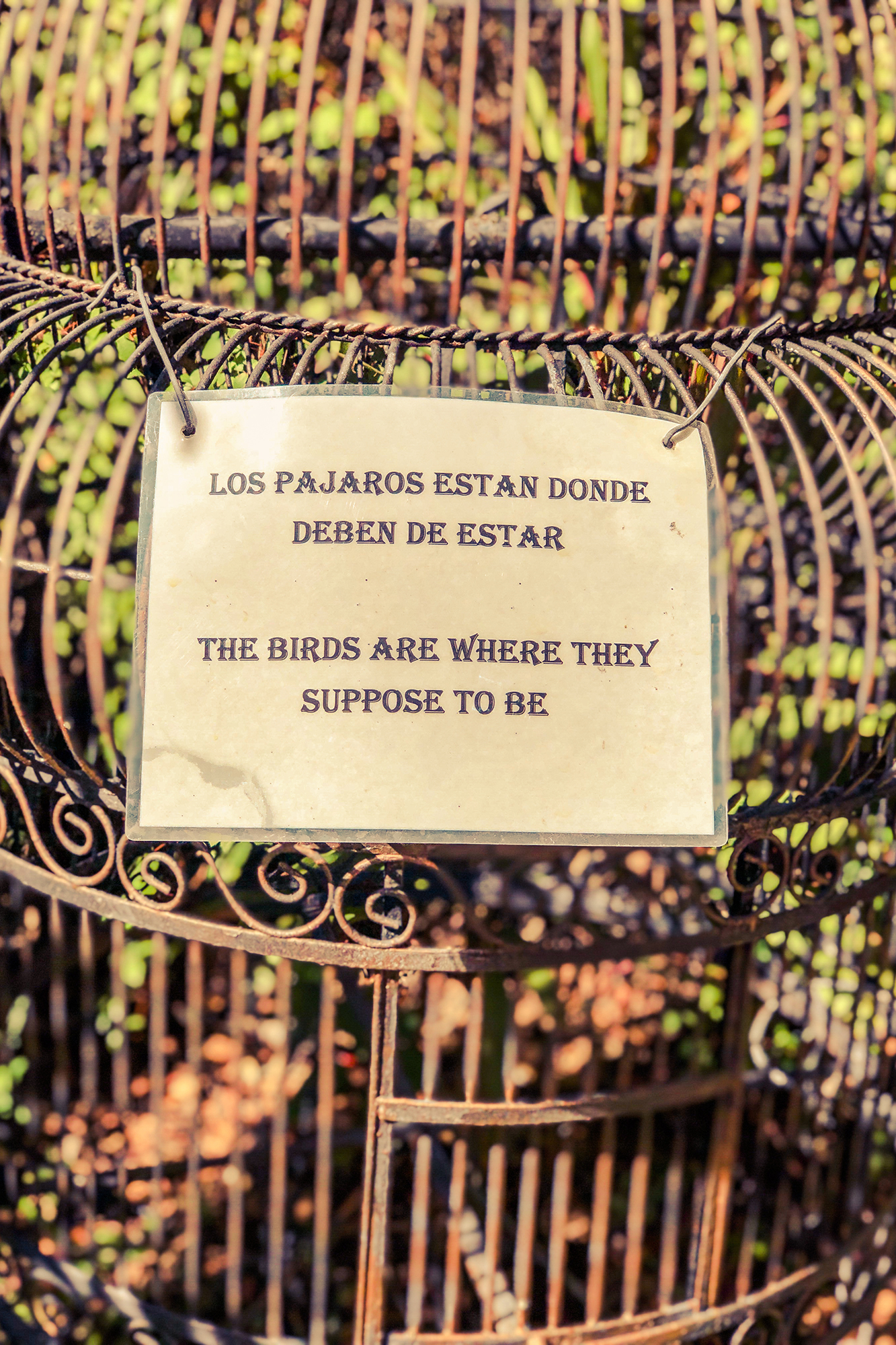 But maybe that's just me being weird…
Have you been to Mexico? Which was your favourite place? Did you feel unsafe anywhere? Please leave a comment!