Visiting New Orleans was a wish that grew larger and larger. I don't really know from whence it came, or where. Suddenly it felt like it was just there, and always had been. Maybe it came from media, I do like – "The Originals", which takes place in New Orleans and they are quite often out and about on the streets.
It all looks so nice. And magical.
I had planned my vacation to include mostly the US, and a little bit of Mexico. I wanted to rent a car on my own to do a road trip in that gorgeous large country, driving around for a couple of months. See a friend I hadn't seen in so many years. It was just half a plan, but still no plan at all. Mostly it was a question of whether I would be granted vacation from work or not.
They dragged it out, which was odd since it was usually never a  problem with my vacations, even though they usually were quite long. I used to take them during the off-season, so no one really cared.
Everything in my life had been revolving around my fracking work for so many years. Every tiny little detail.
When I finally got my answer it turned out that instead of getting a vacation I got fired. That's why they had been withholding the decision for so long… I was thrown into an abyss of self-pity and had no energy for anything. No happy thoughts. I needed to leave, regardless, but there was no road trip. Instead, I chose Miami (because this is how I booked the flight) and New Orleans. I was to spend almost 3 weeks in the US, and then move on to Mexico which is where I am spending the rest of my "vacation".
I really should've stayed at home, but at the same time, I only wanted to run away…
Unfortunately, I didn't have the energy to visit my friend, I didn't even muster up any energy to speak to anyone. I was totally drained, still is, and it's gnawing at me… When will I next have the opportunity to see her?
If I'm to be completely honest it was hard to truly appreciate New Orleans. Writing this I'm in Cancún, sitting in a pretty nice hotel, with a gorgeous pool, lovely weather, no obligations whatsoever. Still, it's hard to fully enjoy anything.
Maybe I need to give it some time…
Well, back to New Orleans then. It's not particularly hard to figure out why I wanted to go there – I love anything supernatural and had started to suspect I might be a fully living witch… New Orleans… well, that has to be my city now hasn't it?
---
New Orleans was my city!
---
My room was an Airbnb – a room in one of these old houses in the Garden District, an amazingly beautiful neighbourhood. These houses can cost an insane amount of money, and even though the house I stayed in was not at all in good shape, it had still been sold for well over 1 million USD. Googled it!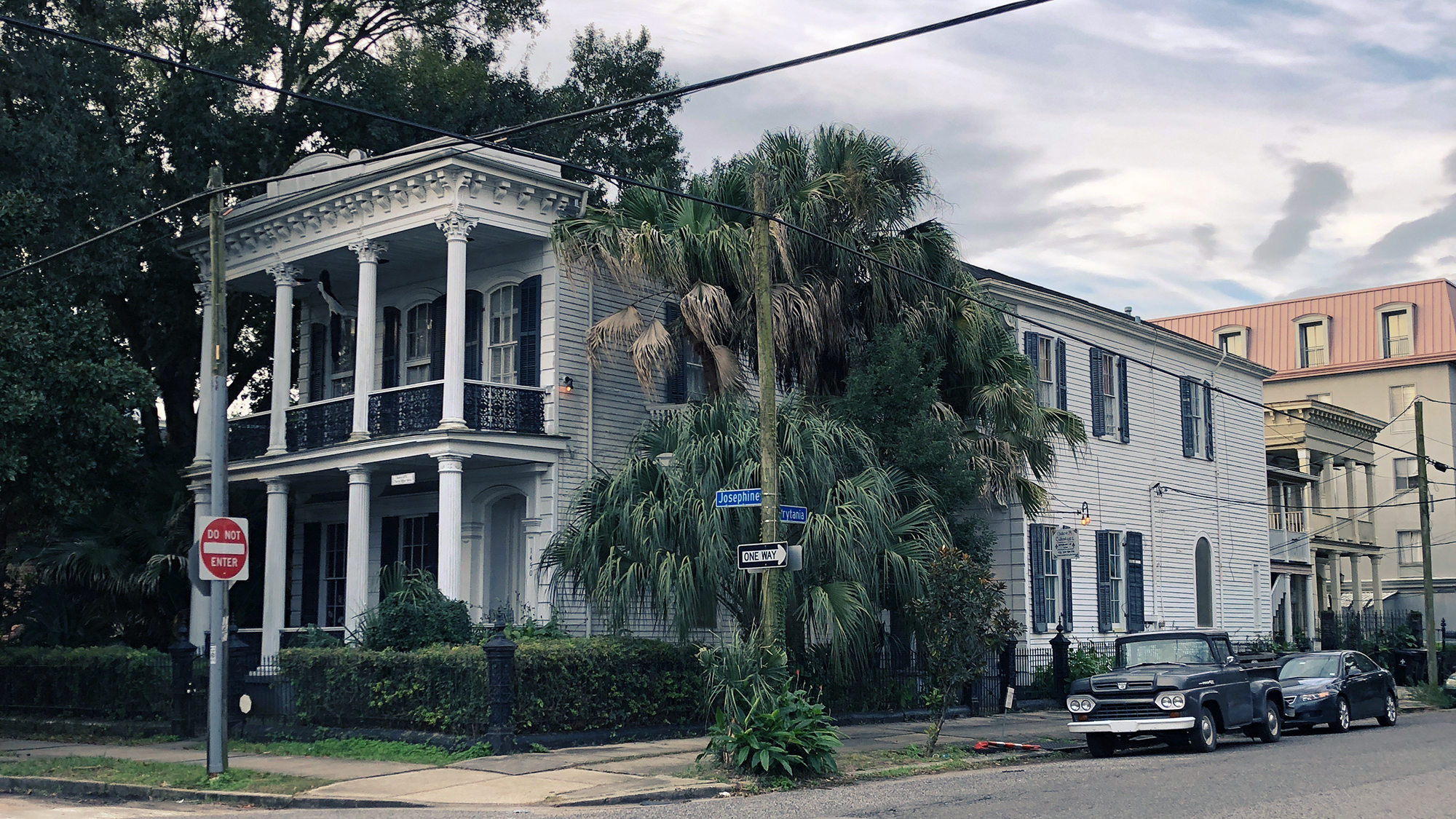 A stroll in the Garden District
Garden District is where you'll find all the old houses. I could stroll around here for hours just watching all the houses, and most of them were in really nice shape.
Buckner Mansion – one of the most famous houses in the Garden District. American Horror Story used this for its third season – Coven.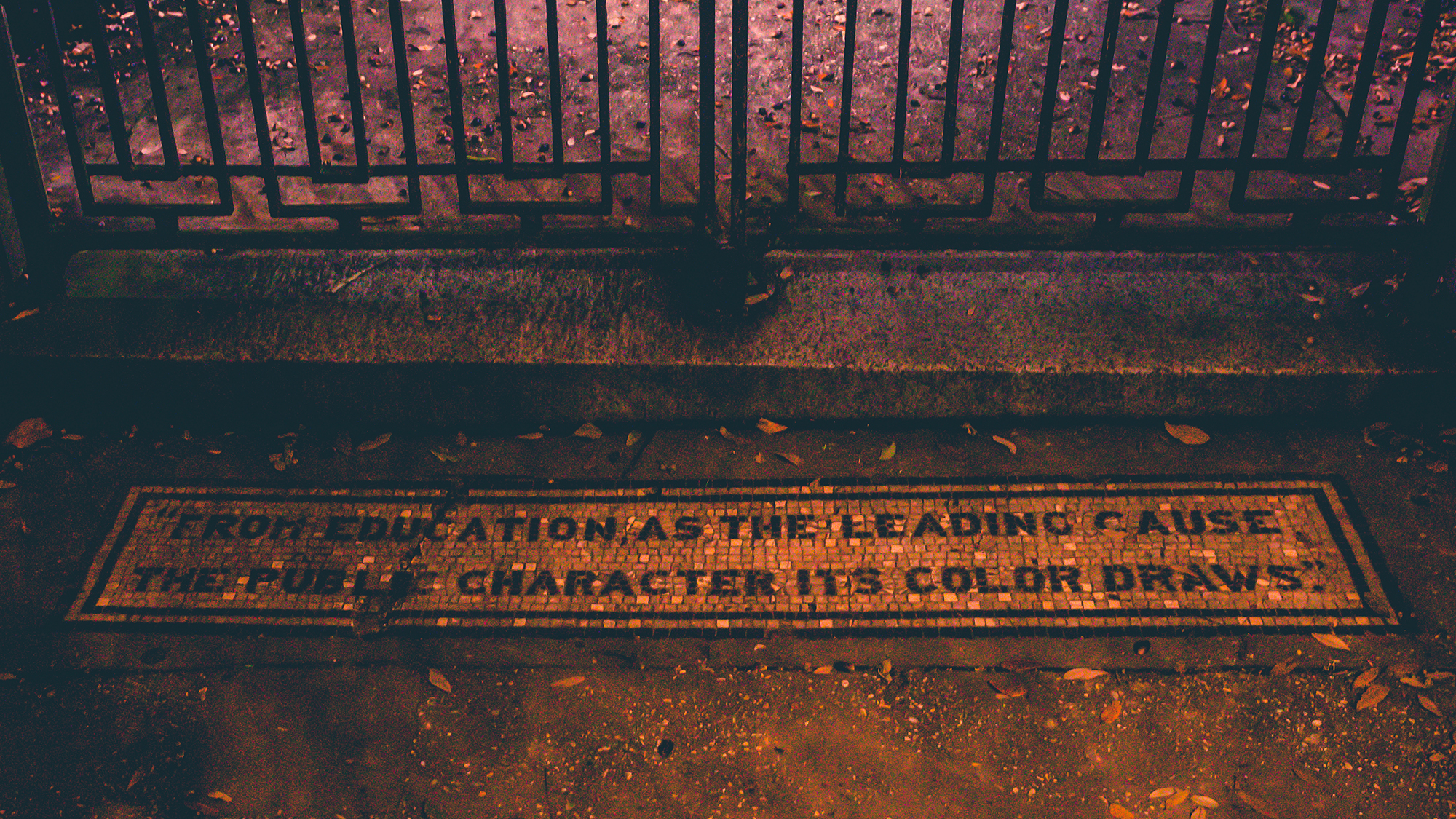 Magnolia mansion – below – was across the street from my house. They had a nice restaurant (or so I heard). Magnolia Mansion is said to be haunted… Scary to live so close to a haunted house… :O I survived though…
I used to walk around a lot in New Orleans and tried to enjoy the city on foot. I did go with the trams, which were incredibly cute and usually empty – at least those running in the Garden District. However, during rush hour it could be hard to get a seat.
Some neighbourhoods were really shabby, and when I first arrived – in the heat – I had a couple of hours to kill before I could get my room, so I thought I might as well walk the distance. So equipped with 2 suitcases and a camera bag I started on my walk from the French Quarter to the Garden District. This was probably not a very great idea, because it was pretty far with my heavy load.
But oh well… I get these crazy ideas at times.
I passed under those passageways where the homeless take shelter and it looked rather unpleasant, but I didn't feel scared. Afterwards, I've read somewhere you should probably avoid these passageways if you're alone AND a lady. Apparently, people in the US never walk underneath them (?), and it's so dangerous according to some on the internet. Avoid at all costs! I can't help but think this is slightly exaggerated. Just because people are homeless don't mean they are automatically serial killers!!
As I said, I made it fine, although the walk was quite far – about a 1-hour walk in the heat, and with roads/sidewalks in such a bad shape, big pits here and there, where my suitcases got stuck all the time. I was sweaty and so pissed for not having the common sense to take a taxi or at least some sort of transport.
At last, I arrived and had lunch in a place nearby. It was rather nice – an old tram, but after an hour inside I went outside to sit on a bench for the rest of it. Listening to an audiobook, enjoying the shade in the awful heat.
New Orleans was truly as lovely as I had imagined, if not better.
I love all the Mardigras necklaces that hang everywhere…
The city is a lot smaller – a quick search online would have told me it only had about 300,000 people, but still yes, I thought it would be bigger. Since it's so famous I just assumed it would be bigger. I liked it better small though because that gave me the opportunity to explore on foot.
Shopping in New Orleans was awesome. Crystal shops in multum, witch, and voodoo shops. I could've spent millions of dollars had I only had millions of dollars. But I probably spent way too much regardless. I did get some pretty nice things, though, especially rocks.
Something bugging me was that almost every fast food joint I visited – only had African-American staff. In regular restaurants almost only white staff. I found that strange. This is not the case in Sweden. Not to my knowledge anyway. And not to that extent. This seemed way too segregated to be good.
Beignets at Café du Monde? No, thanks!
I had planned to try some "beignets" – they are supposed to be something truly special. It's some kind of cookie or pastry or whatever. And you need to buy them at Café du Monde. The queue to this place though… well, I didn't really felt eager to stand around in a line to get a pastry, that's for sure. What sane person would even get in that queue for a pastry? It must be an insane pastry! So, unfortunately, none for me.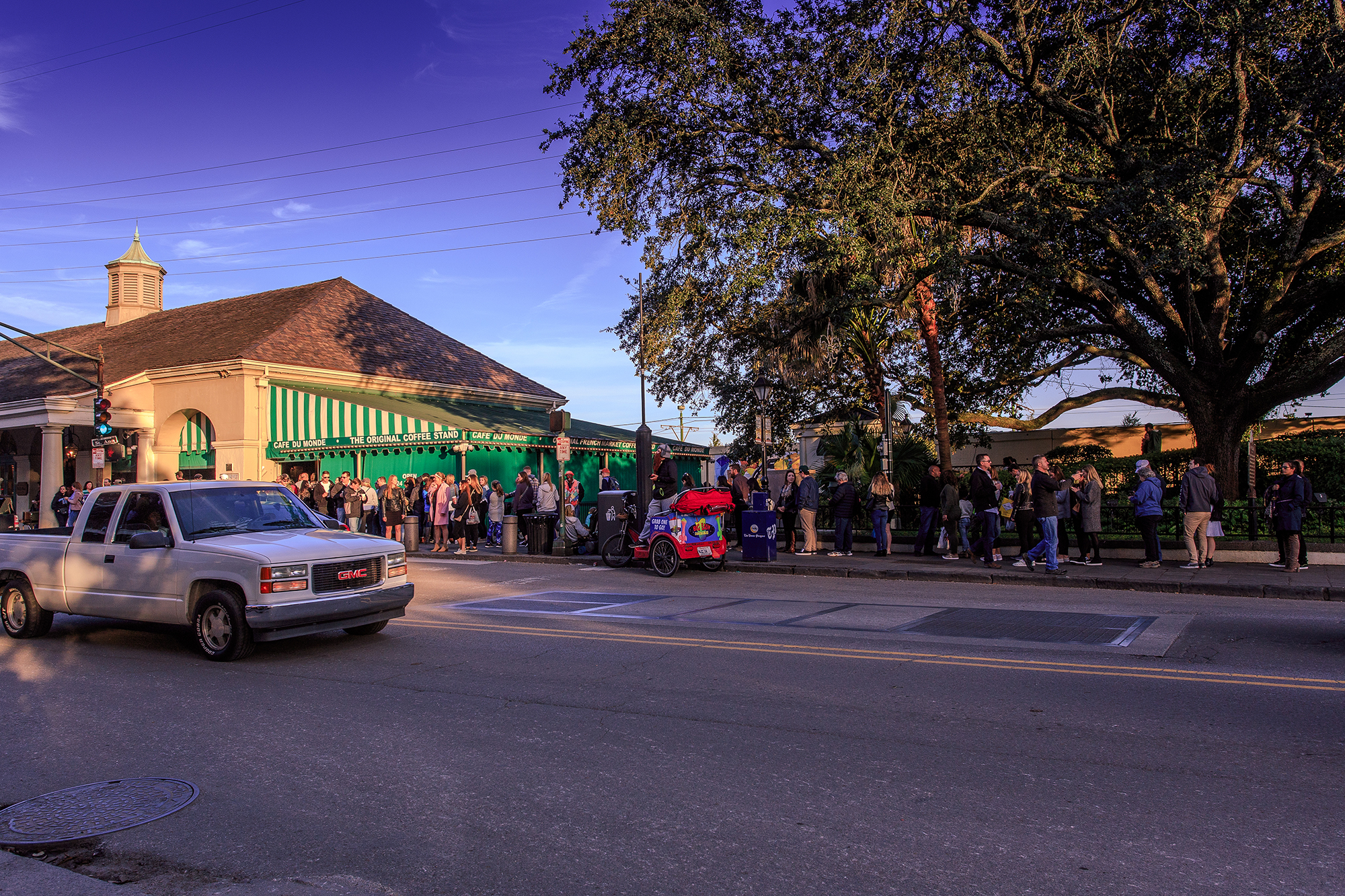 Get a life! And some individuality maybe!
Sometimes I don't have the energy for people. Especially when travelling. And especially now with this crazy crazy Insta hype going on everywhere – Instafriendly places etc. Yes, it's nice to see beautiful places and get some tips online, but honestly! I read about people queueing in Tulum (I believe it was) just to get a photo of a certain hanging palm… Honestly, people!
I went to see "Tree of Life" in the most hysterical pouring rain – there are no bad weather, only bad clothes – according to my middle school teacher. Tree of Life is found in Audubon Park, which was a rather nice park to stroll around in. Albeit in the rain.
I also enjoyed strolling around in the Garden District checking out Halloween decorations. They were really something, and it was fun to see how many people actually made an effort. Incredibly inspiring!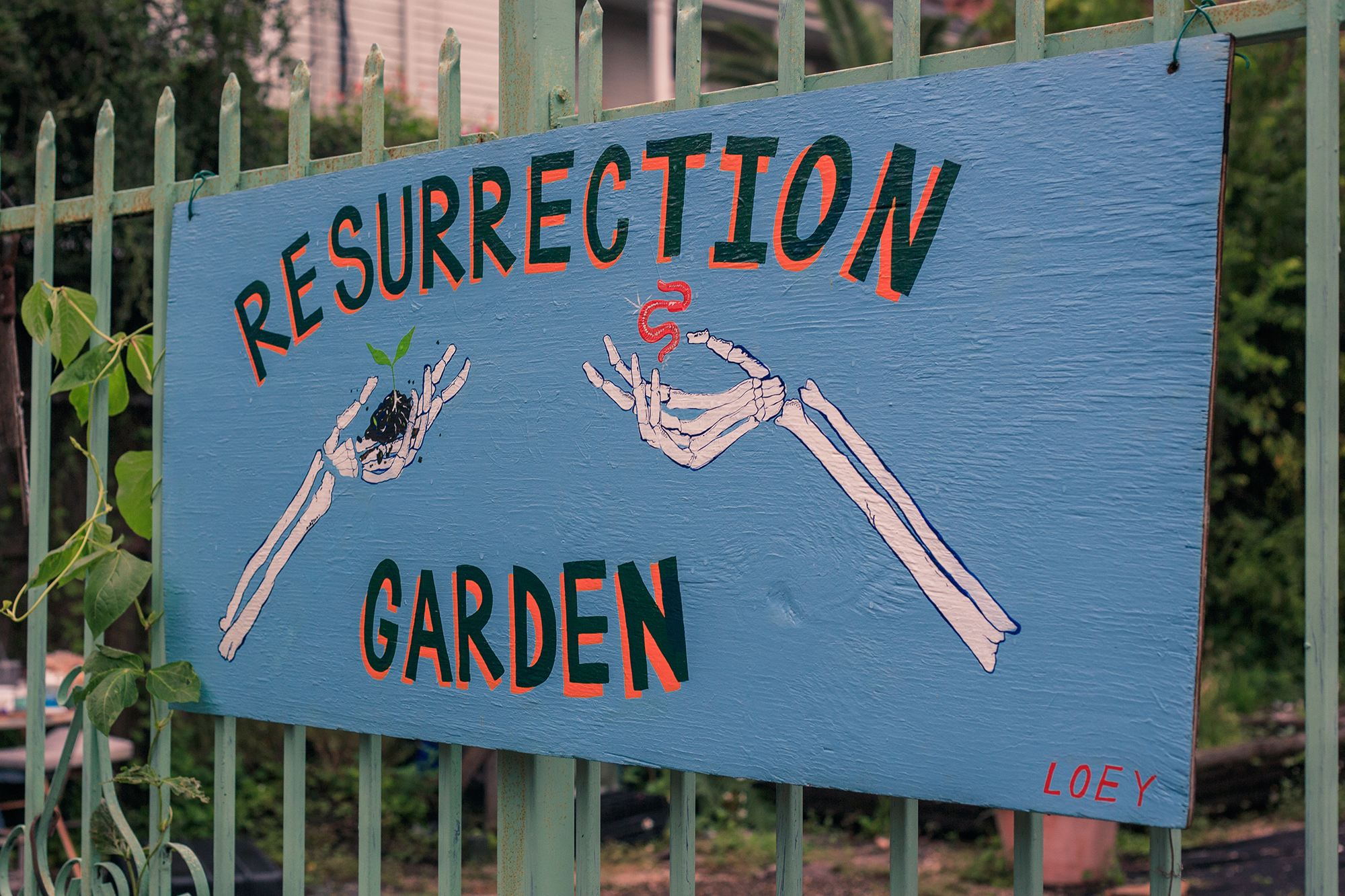 One day I would love to return to New Orleans. When I can fully appreciate it. I was withdrawn and New Orleans is not really a city where you should be alone. It's a spiritual city and a city for community, for unity.
I put New Orleans on my bucket list again…
Have you been to New Orleans? What did you think? Please leave a comment!