So, it's time – the thing I've been waiting for for some time now! I'm returning to China, and more exactly Yangshuo. I'm going for Tai Chi practice for 3 months at Yangshuo Traditional Tai Chi school! It's at the same time both unreal and exciting!
I haven't been away for such a long period for many years and it feels so good.
It's not only vacation but more of a soul journey in trying to find my back to myself – to get balance!
For several years I've been struggling with all kinds of psychic monsters, and it's been up and it's been down and it's been round and round… like a roller-coaster! I want to put that shit away now, and find the energy for what is important in life –
and I'm not referring to work here! 😉
But of course this trip has got my mind spinning. I'm pondering all kinds of stuff. This is my second visit to China, one of the most beautiful, but at the same time one of the strangest countries I've ever been to. It was during my first backpacker trip – the one that changed my view on everything in general and life in particular – that Pernilla and I took off to China, via the Transsiberian (or Transmongolian actually).
We chose one country each – I chose China and she chose India and for some strange reason we also stumbled into Thailand and Nepal.
Now I'm returning to China and I feel nervous.
Returning to a place you really like is always risky. Especially after such a long time. You have so many wonderful memories; memories you risk completely trashing. When you're standing there, years later, a few opinions later and a whole heap of experiences richer the place just doesn't seem quite like how it used to… nor like it does through the pink coloured glasses you've been wearing during the years…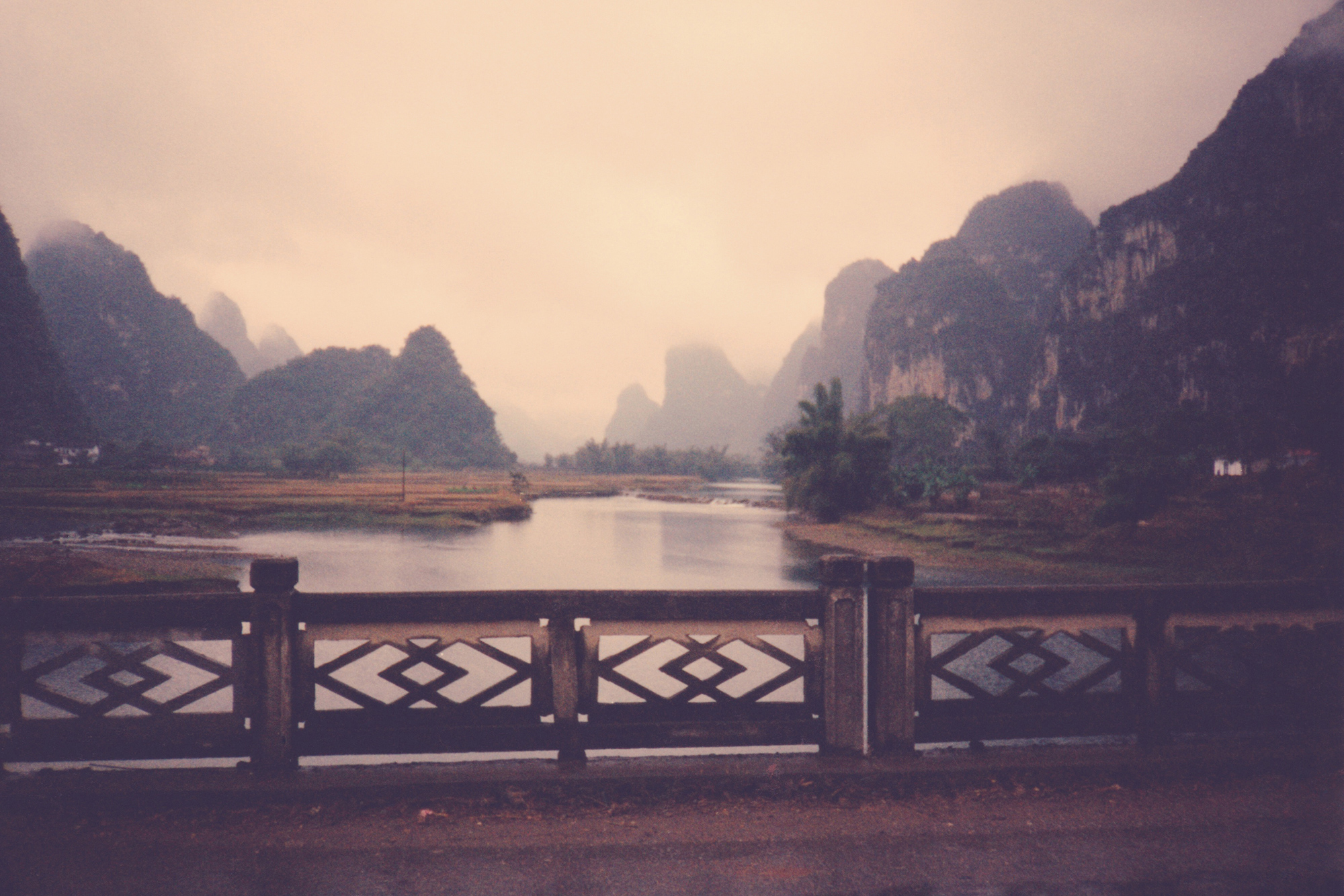 So I'm slightly nervous returning to China, but above all nervous about how much Yangshuo has changed. What if I'm disappointed?? What if the Yangshuo I knew no longer is. What if Yangshuo has turned into another Haad Rin – dirty, foulsmelling, and disgusting because of all the tourists?
All these what-ifs…
So why am I returning to China?
Due to a whole lot of outer circumstances and several years of psychic misery (my doctor keeps calling it an "existensial crisis", but I call it burnout!), I wanted to get away on a trip that would give me a complete disruption in my everyday life. A trip which could also give me a chance for recovery and balance.
Shouldn't yoga balance both the soul and the body?
At first, I went all-in for yoga, but I did not see myself returning to India – hot and miserable as it is. Besides, I used to be constantly angry in India, angry over nothing and everything.
I didn't think I needed that kind of stress at the moment.
My volunteer trip in Zimbabwe last winter did give me some recovery, but it was too short-lived. I also needed more training, or work-out, for both body and soul, and more balance of course.
I am after all a Libra… 😉
A place I had fallen in love with during this first backpacker trip came to mind. Yangshuo – a small lush pleasant village with 900 inhabitants. The surrounding nature was so lovely and beautiful that artists for centuries had been coming here to paint. There are even mountains from Yangshuo on the Chinese currency – the 20 Yuan bill.
In Yangshuo, I could combine Tai Chi, meditation, photography, and pure relaxation in an amazing environment. It felt (feels) completely right!
So, 23 years later I promise that when I'm returning to China for my second visit to the country I will definitely not repeat this craziness:
I will not travel all over China with a sword by my side!
I will not take useless photos of the Summerpalace in Beijing, and I will not let some random Chinese dude take some crooked photo of me!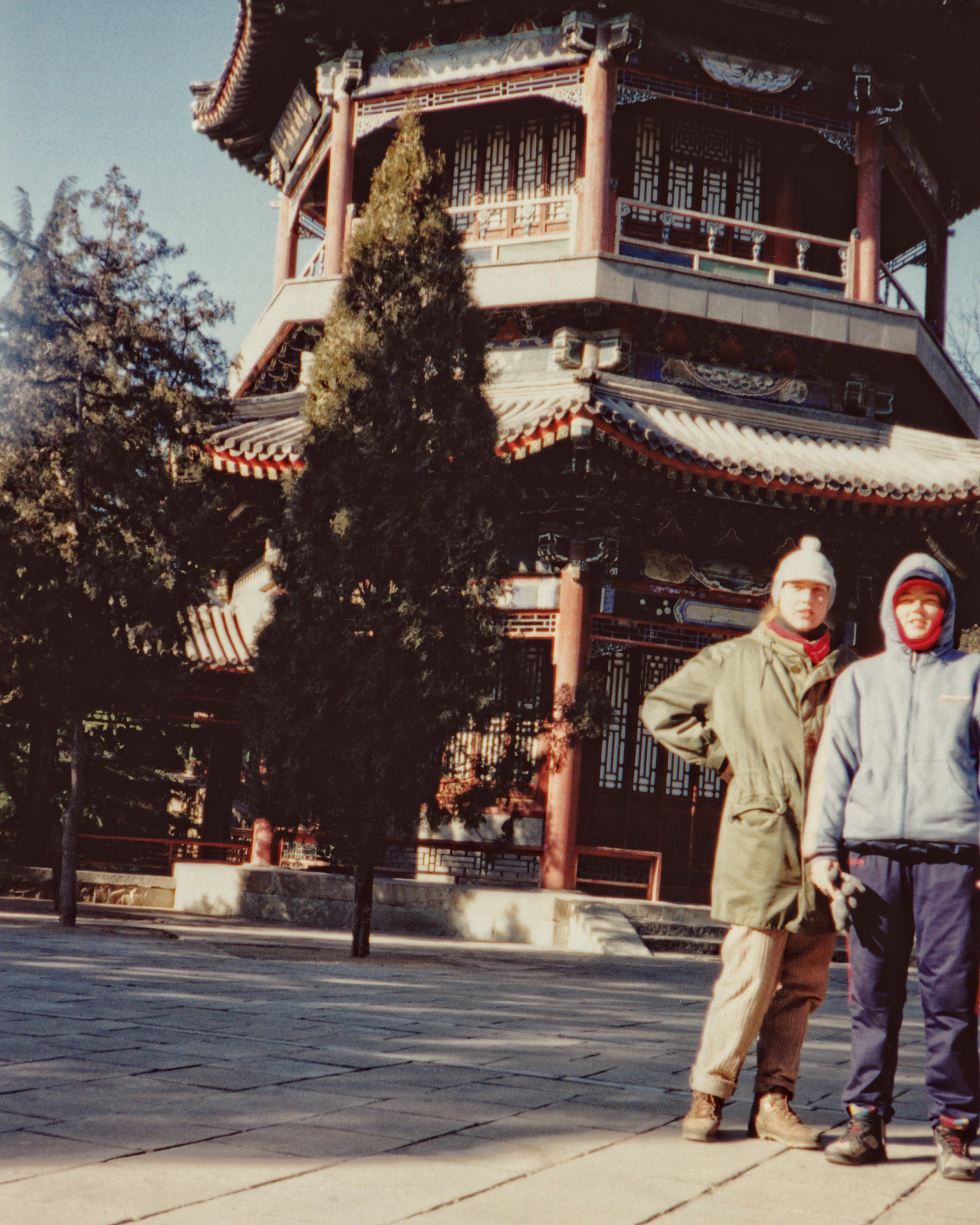 I will not walk up the Chinese Wall simply because the cable car is 10 Yuan!
Well, granted, the price today is 100 Yuan, but still, I can live with that price tag, even if I couldn't live with the price tag of 10 Yuan in 1994. If you've walked up to the wall once you know the drill. It doesn't get more exciting because you do it one more time!
I will not travel by cheap ass public bus, risking a panic attack. That one is a given already!
Even though this trip was fun, it did have its panic moments…
I will not go to weird wet markets just to relive this kind of crap!
And here are some things I definitely need to do or redo:
Rent a bike in Beijing! It was so cool biking around – hardly any traffic either! I sure hope I get the time and opportunity for biking this time too…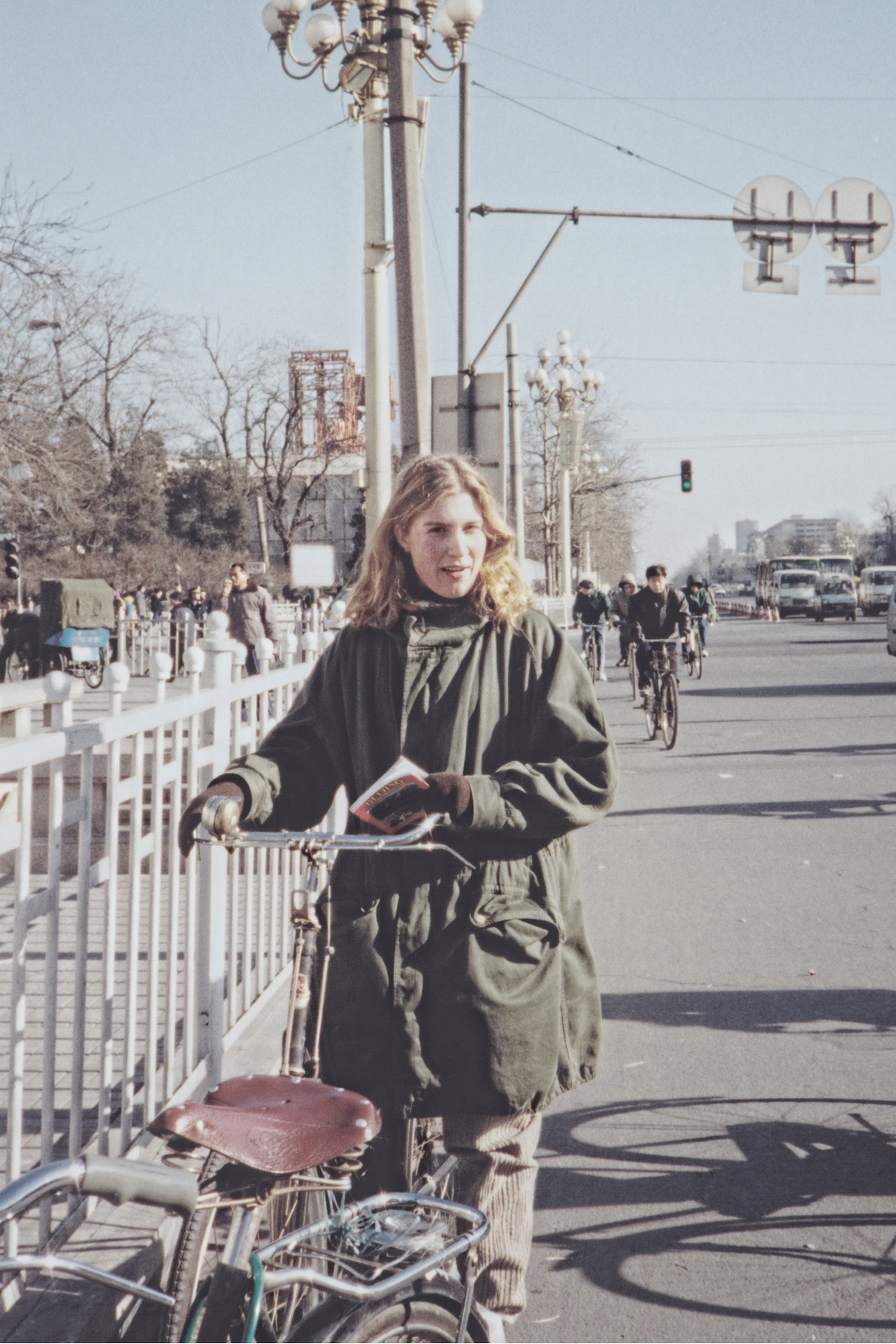 I will definitely take another long trip on the Li River… I mean, come on… what are even these photos supposed to be?
I will definitely bike around like an insane person, not just in Beijing, but also on the countryside in Yangshuo, sucking in the magical scenery!!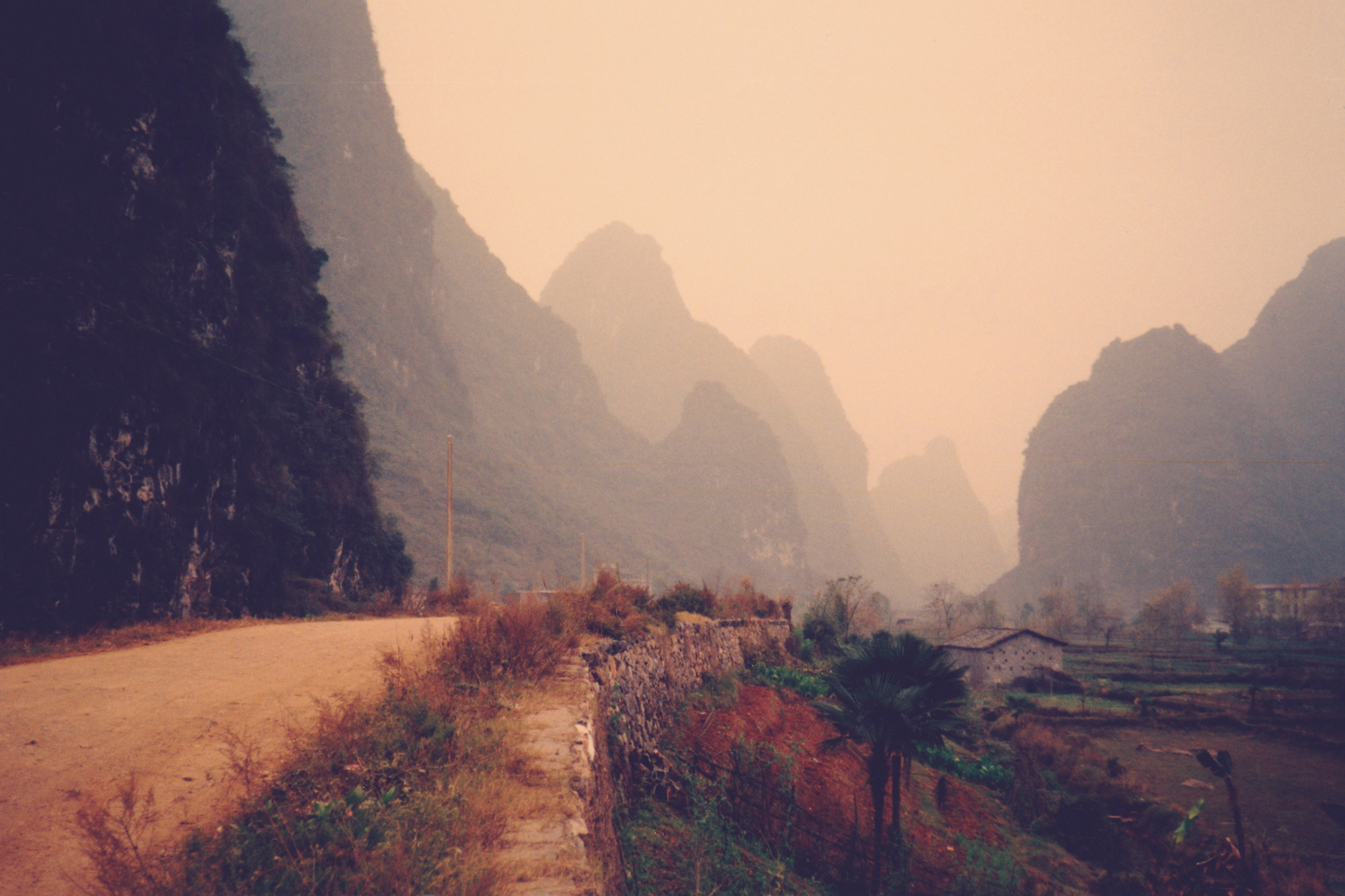 Speaking of photos – I will definitely get all of their heads in the frame this time!!!
I will drag my ass up the Moon Hill in Yangshuo again. Hopefully not in the pouring rain, so the view will be lovelier!
I will eat dumplings all day… all night…
Speaking of food – my absolute favourite food (yes, any Chinese food) is being served in the country, so I will definitely eat either until I burst or will be rolling! 🙂 Expect me to gain a few kg:s over there.
Have you been to China? What was your impression? Please leave a comment!