Istanbul, Turkey… It was truly love at first sight between me and the "Turk". I got nothing but a taste for more the first time I set foot on Istanbul ground. Therefore I chose to celebrate my birthday this year too in Istanbul, Turkey. 2018 was the first time I was there, and it was just instant love.
Just after celebrating my birthday in 2018 I headed out for a 4 month journey to the US and Mexico, so I didn't really write about my first Istanbul visit.
Istanbul is a perfect mix of hyper modern and old mosques and ruins.
I love this mix. In Kyoto, Japan it was just the same. Hyper modern buildings and some temples hurled in between. Beautiful! I like the mix with old and new, maybe because I'm such a messy person myself with 1,000 different styles.
I'm the boheme who doesn't mind walking around in kawaii clothes.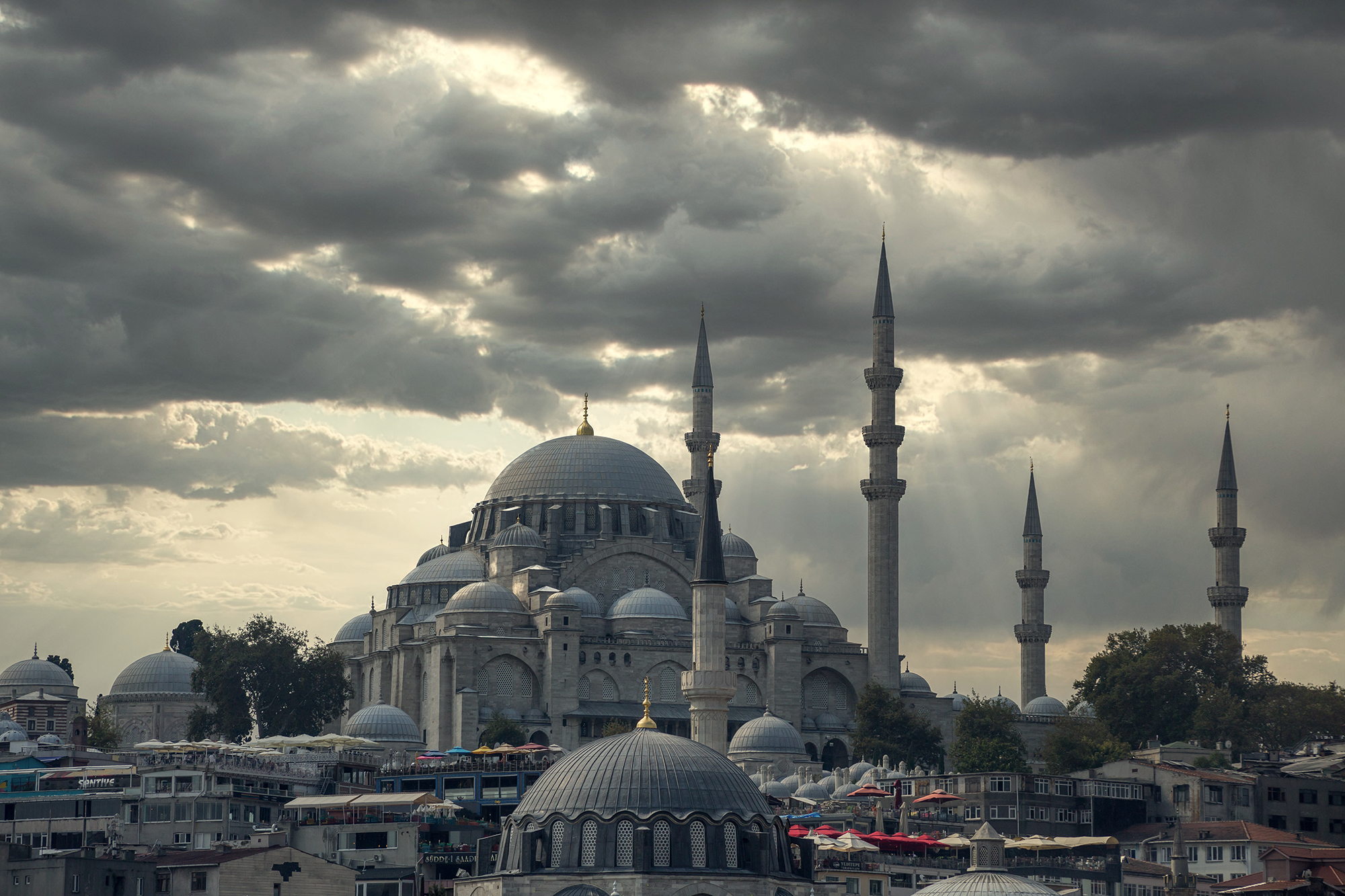 Needy (as in needing to pee…) as I am I made it a challenge to use the toilets in every mosque. I failed miserably. But that was probably more about us not having the time to see all the mosques, seeing as there are over 80,000 mosques in Istanbul, than me being needy enough…
Just so we're keeping our facts straight here… 😛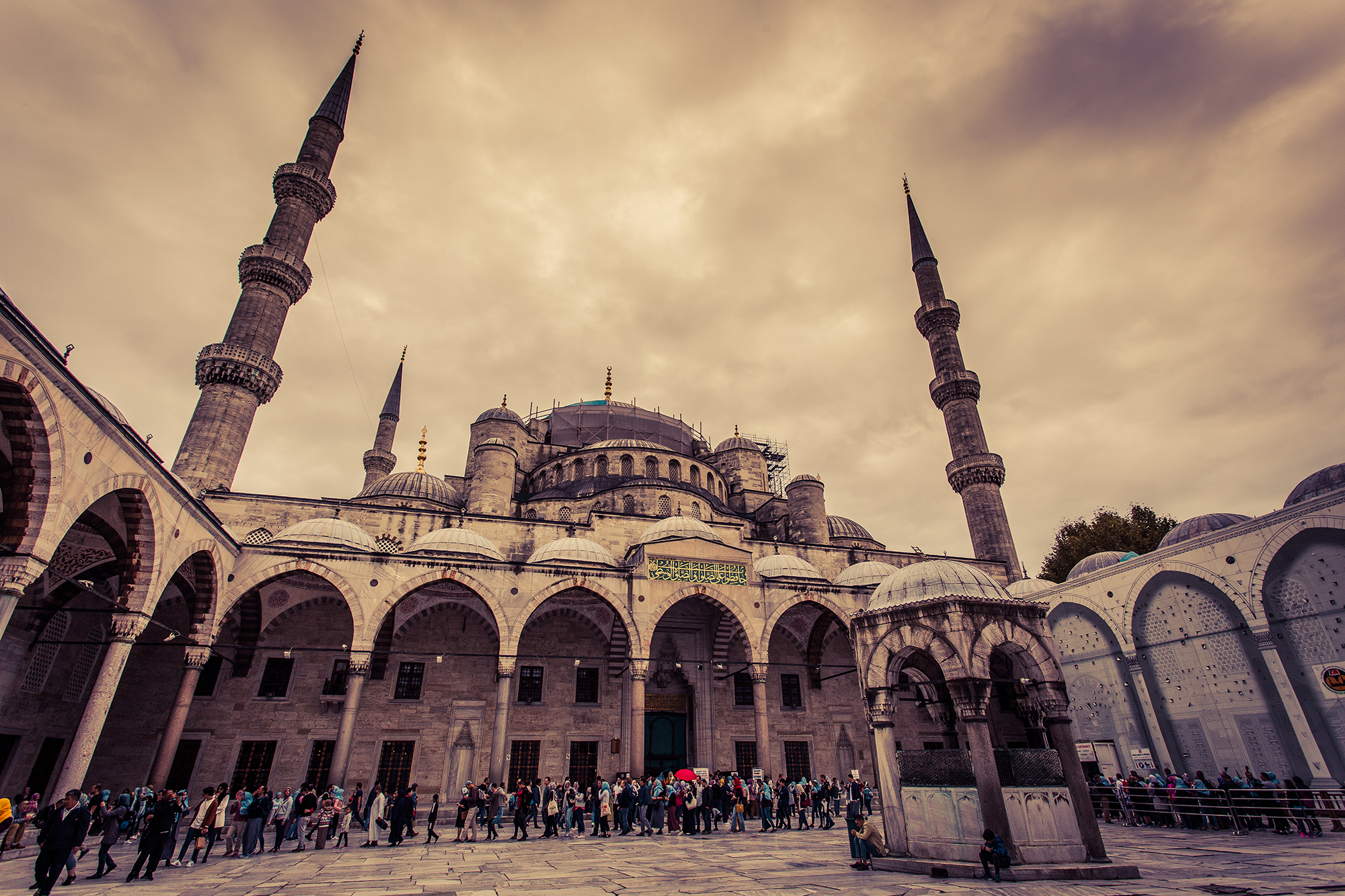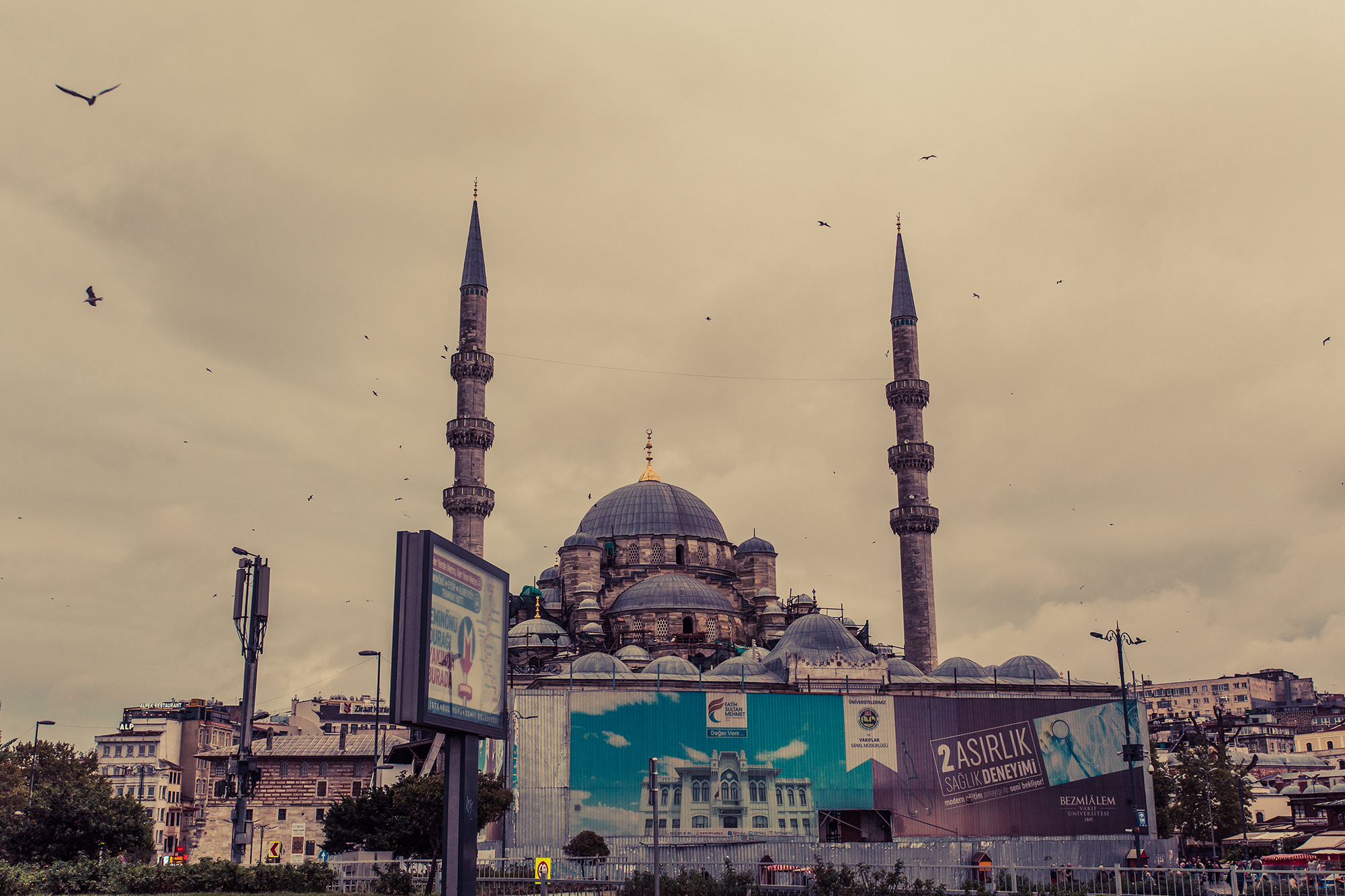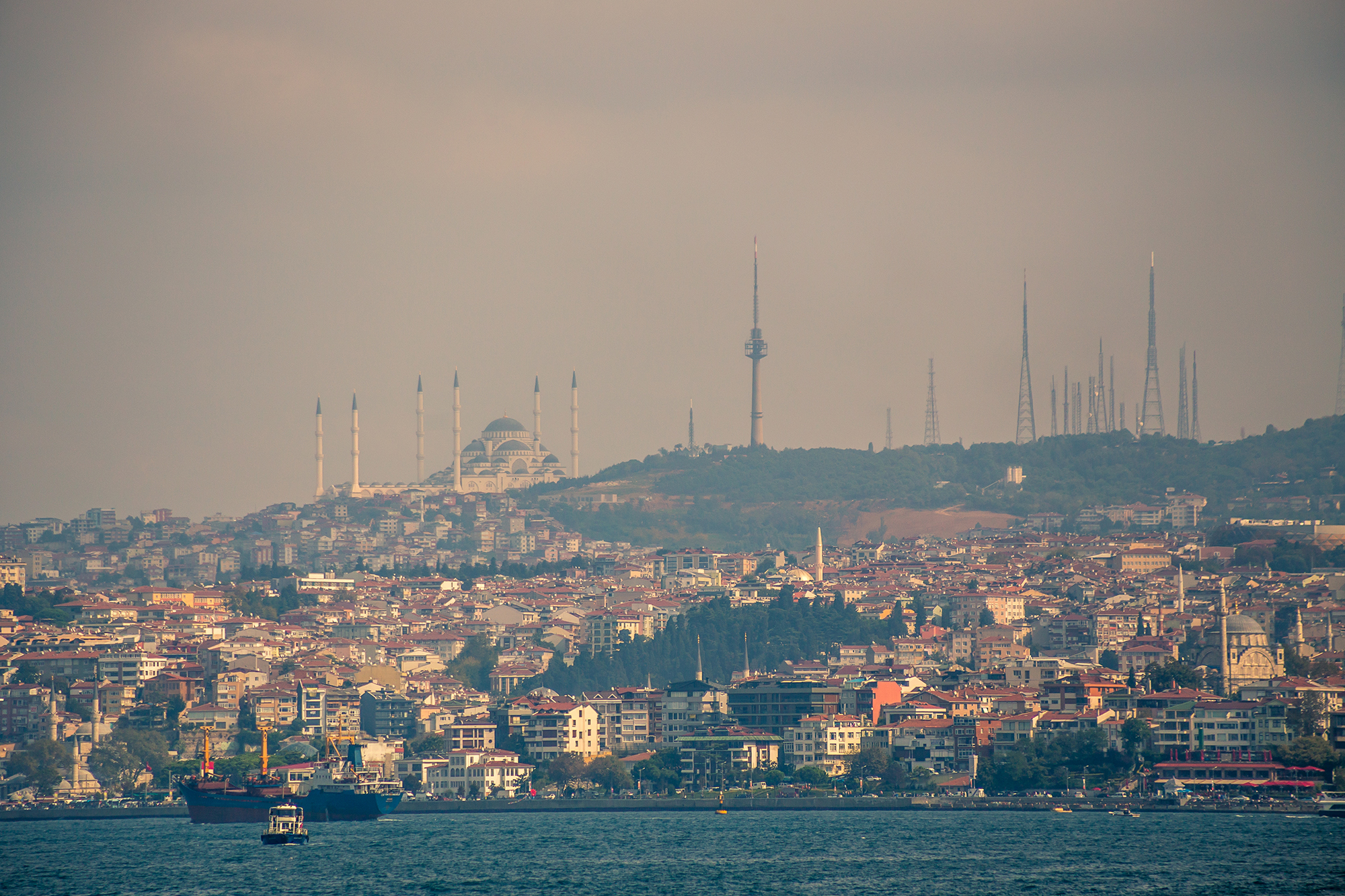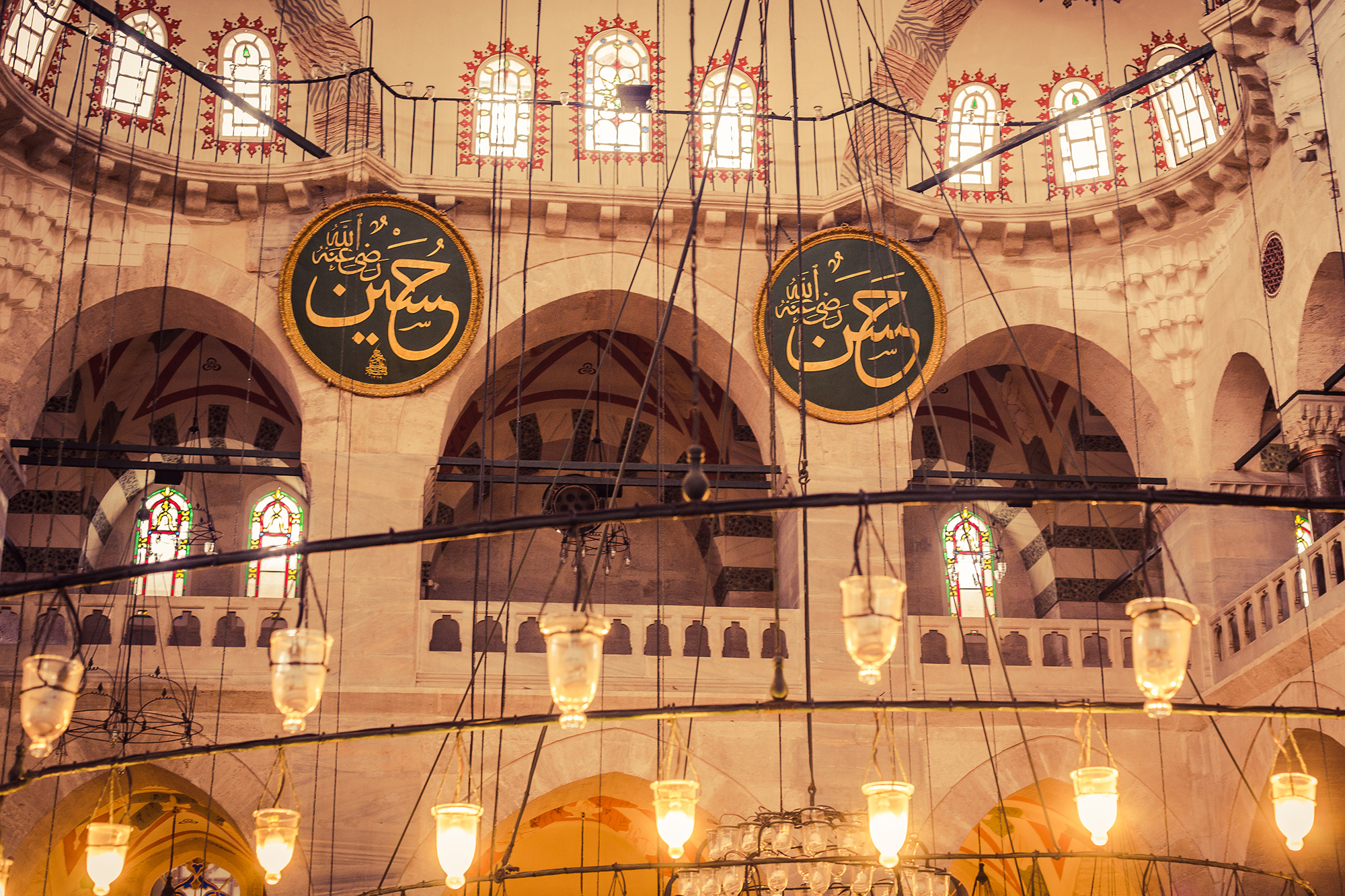 Getting to see the marvel Hagia Sophia has been a dream for me for years, and I got to see it both 2018 & 2019. We only entered it in 2018 however. I was somewhat disappointed because we had ended up in the middle of a restoration. The restoration is planned to be finished in 2020, and that's when I am planning on returning!
Hagia Sophia is incredibly beautiful inside, the heritage being both Christian and Muslim!
In Turkish it's pronounced Ayasofya, but the name is Classical Greek meaning "holy wisdom". The Greek name is also pronounced differently, more like its spelling. Today the basilica Hagia Sophia, which was inaugurated in the year 360 AD, is a museum, and it was built in the same place as an old Apollo temple.
40 years later the original building was burnt to the ground, so Theodosius II had another built on the same spot. This new building, which is the one we see today, was inaugurated in 415, slightly over 1,600 years ago.
Up until the Ottoman's arrival the Hagia Sophia was a church, but during their empire it became a mosque. 1934 they remade her into a museum, which is where we are today. Thus Hagia Sophia has been a church much longer than a mosque.
What I love about Hagia Sophia?
These Muslim verses amidst Christian paintings and symbols. It's a building that truly symbolises everything I believe in – and I don't mean Christianity nor Islam – but the belief that we should all mix. We should mix it all!!
We should pick and choose ruthlessly from different orientations and create our own truth, something unique!
Unfortunately during the 1900s, they let Hagia Sophia fall into decay, and it wasn't until the 1990s they decided to start restorations on a regular basis.
Cred to the conquerors…
I don't know how to correctly express this, so I'm just writing it plainly. I admire when the conquerors decide to keep religious or historical buildings. Even though they turn them into their own, like the Ottomans did with Hagia Sophia – made her a mosque – still she's intact outside as well as her inside.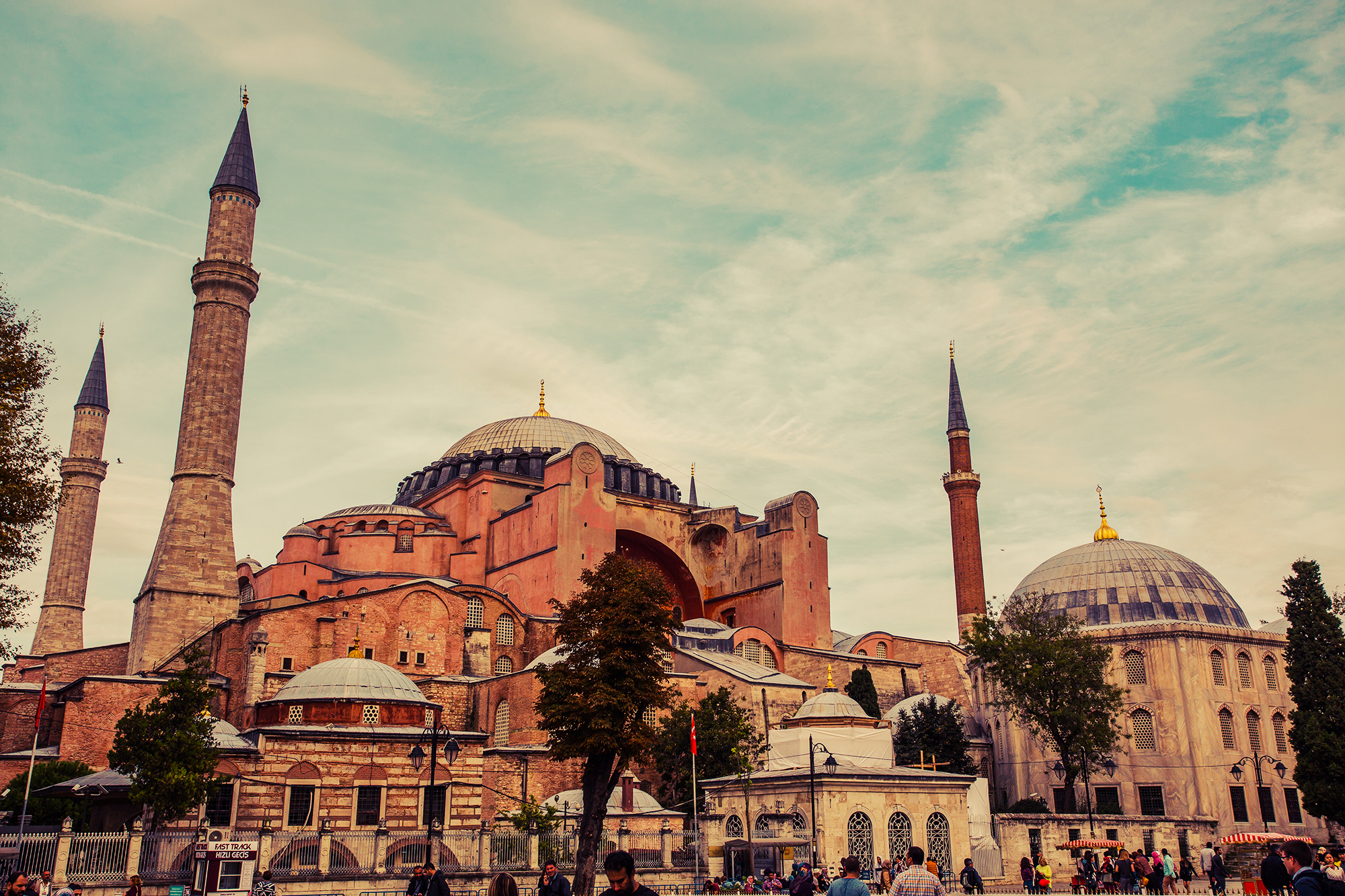 The culture preserved to the after world.
For example the pointless war in Syria. Apart from all the tragedy and broken people, all lost lives (human and animals), so much beauty is just gone. So much of humanity's history – just poof. This is pure tragedy.
Now I'm getting off track here, so back to Istanbul, Turkey.
My first visit in Turkey was the tourist destination of Side – with lots of ruins, of course. But I have to admit I had a hard time with the Turks. They seemed so extrovert all of them, and the waiters in restaurants usually joined me for dinner.
Even though most of them left when the food arrived, they sat down at my table, rambling on about nonsense until the food came. Maybe they felt sorry for me for being all by myself – extrovert problems. Or maybe they wanted something from me. Female-Male problems.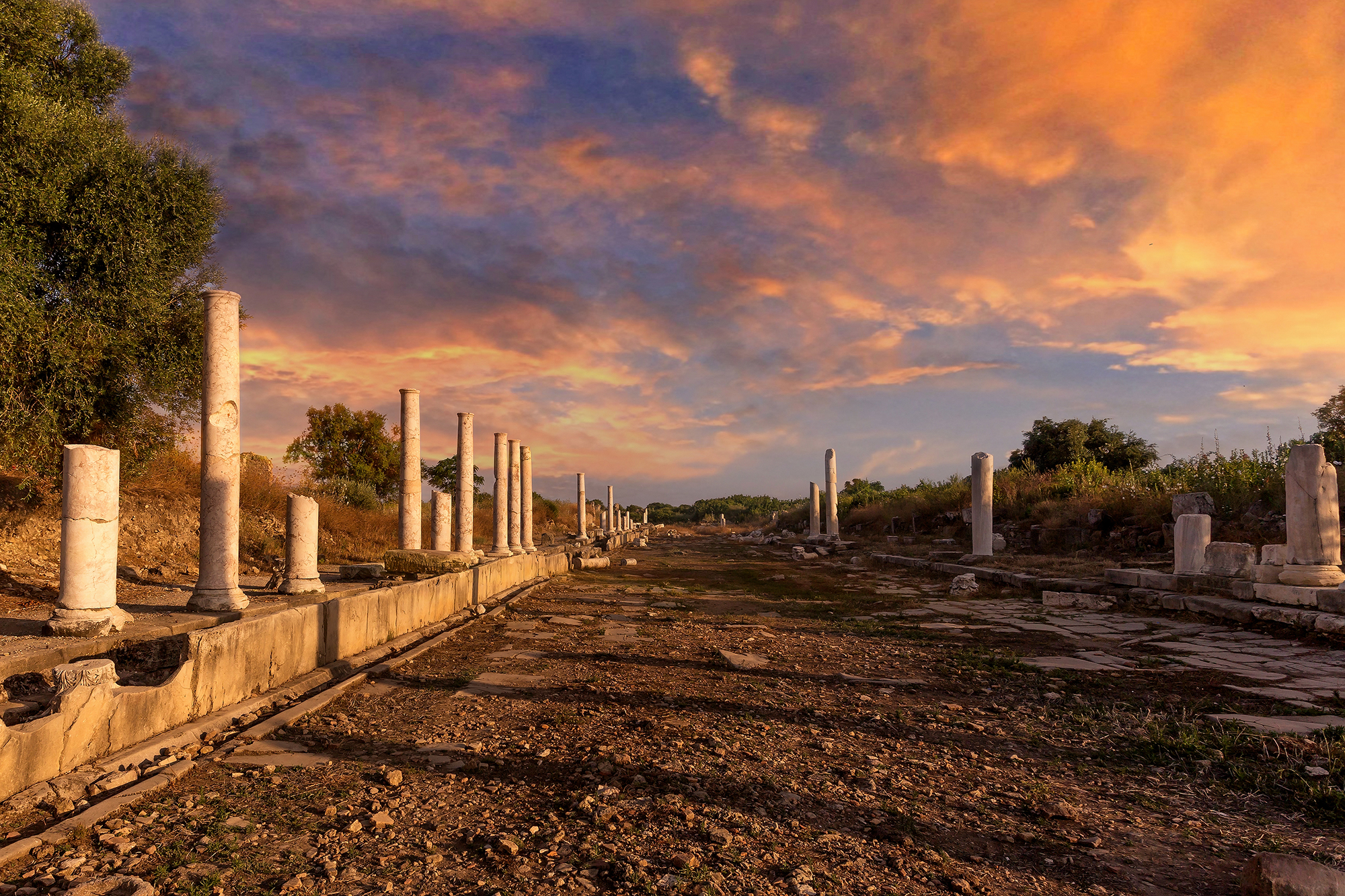 I managed to escape this problem, though, just getting out of the tourist area that was the old town, and into the more local neighbourhoods.
In Istanbul it wasn't really the same, but this was mostly because I had my boyfriend with me and he's a Turk. Apparently a Turk doesn't want to speak to other Turks' women. This is how you show other men respect. According to him. And he should know…
This is of course bothering for me. Being Swedish I don't want to be ignored like I'm someone's property!
When he wasn't standing exactly by my side the Turks' behaviour changed. More like the ones I've seen in Side, although not as intense. So either all the Turkish extroverts are couped up in Side or I had fallen victim for holiday bums 😉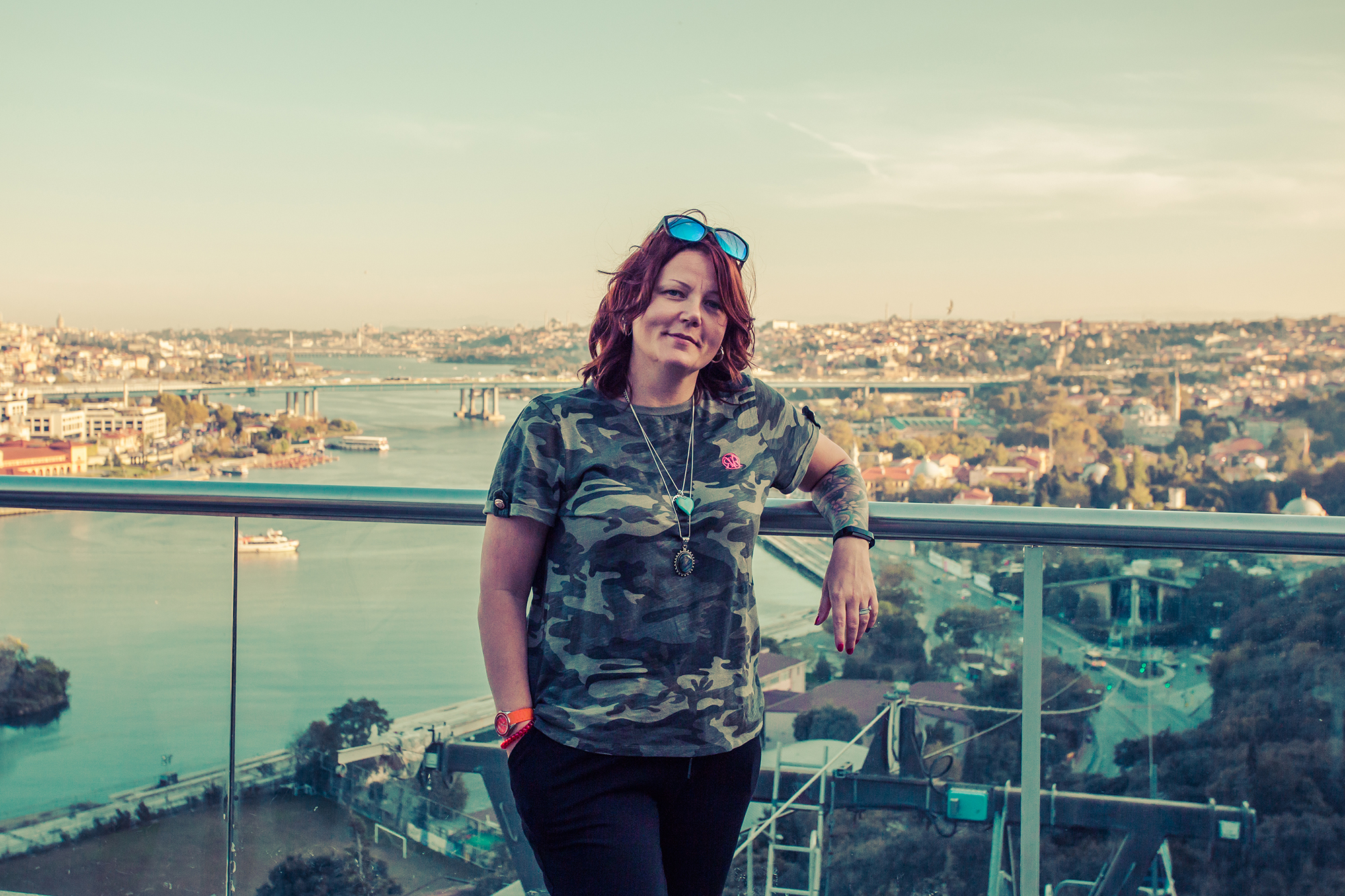 Apart from this slight dilemma, which isn't particularly unique for Turkey, I like Istanbul, enormously. I wasn't vegan while there, and I do believe it could be tough to find decent food as a vegan. In Turkey you do eat a lot of legumes and veggies, but the street food, which is usually the tastiest, is very meat oriented. And so is the restaurant food, IMO.
A lot of shopping during the days in Istanbul, but also a lot of sightseeing.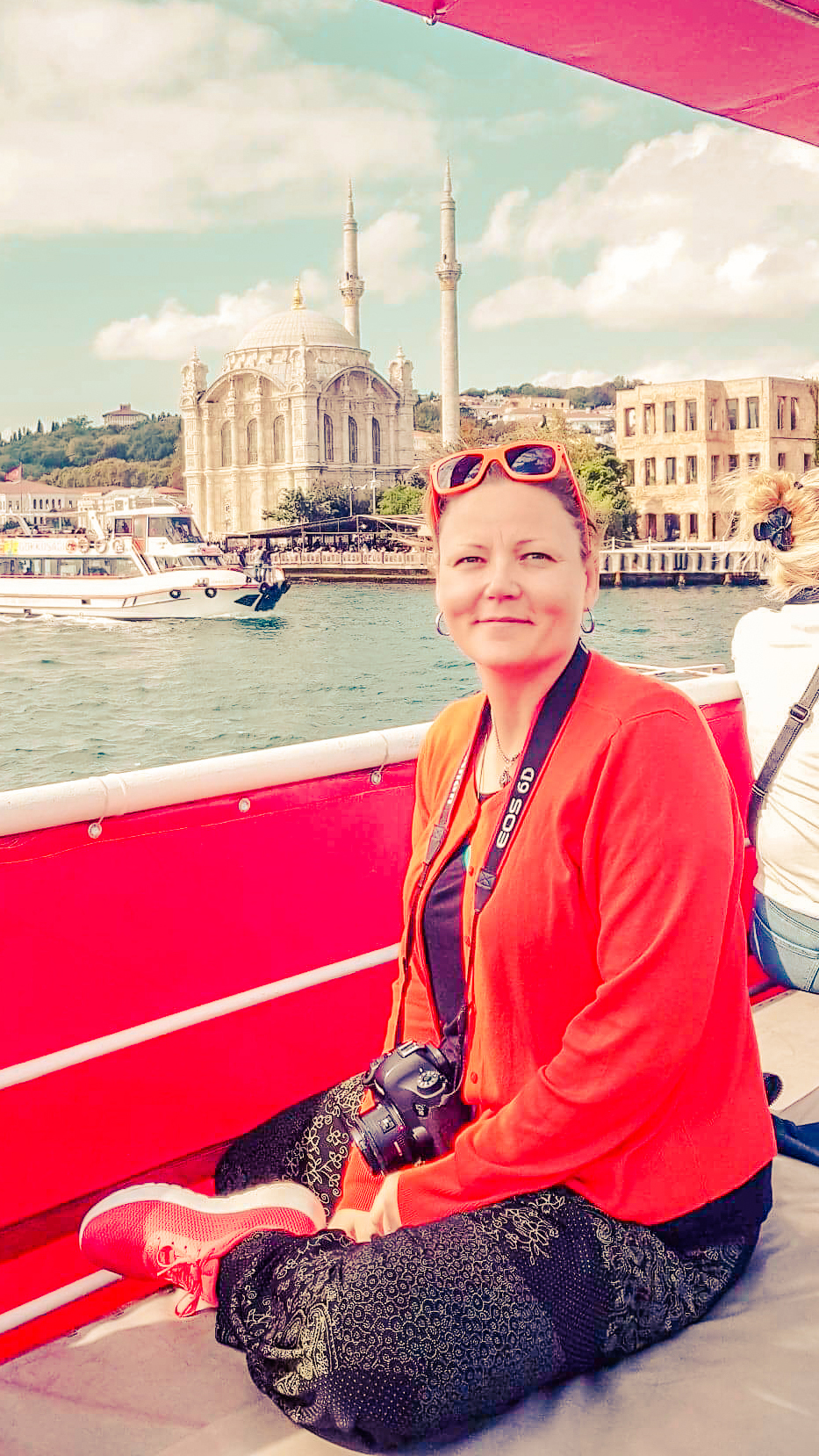 This is a place where people gather to eat tasty fish sandwiches – something Istanbul brags about.
We got out on a boat trip on the Bosphorus, which was nice. Relaxing. It was nice to get some sea air, at the same time great to see Istanbul from the seaside. We went to a lot of mosques, as already mentioned above, and cultural old areas.
Dikilitaş – or Theodosius' Obelisk – was raised on the Hippodrome in 390 AD. They had transported it in 3 pieces from Karnak, Egypt to Constantinople. Unfortunately this upper part is the only part remaining, the rest were broken during transport.
For me, it was magical seeing this obelisk, since it comes from the Temple of Karnak, Egypt. I had already met its brothers and sisters. Pure magic!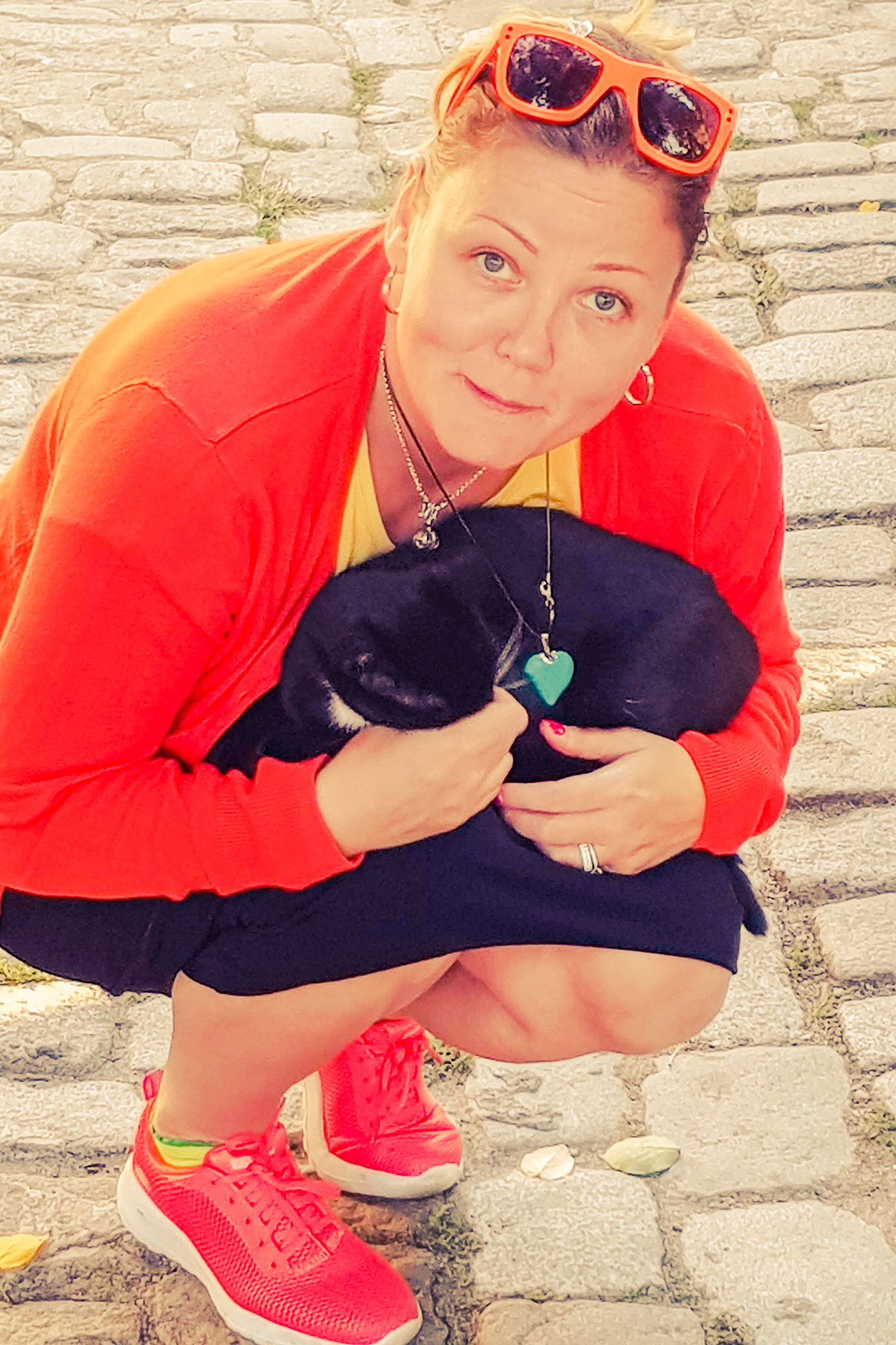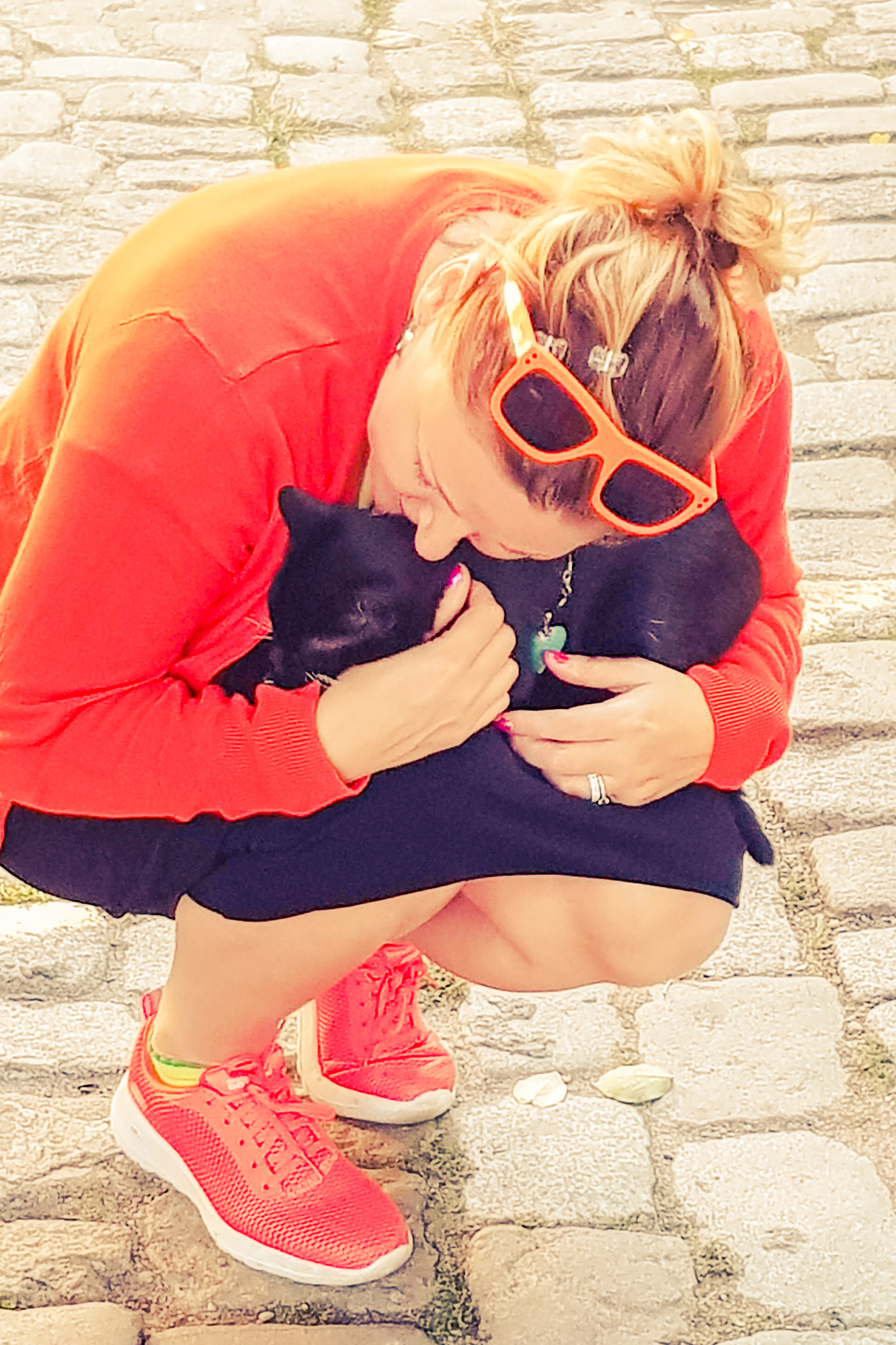 As you can see I cuddled with cats in every corner. The Turks are mad about cats, and there is even a really nice and sweet Turkish movie about cats – "Kedi" – that everyone should see. Or at least everyone who, like me, loves cats.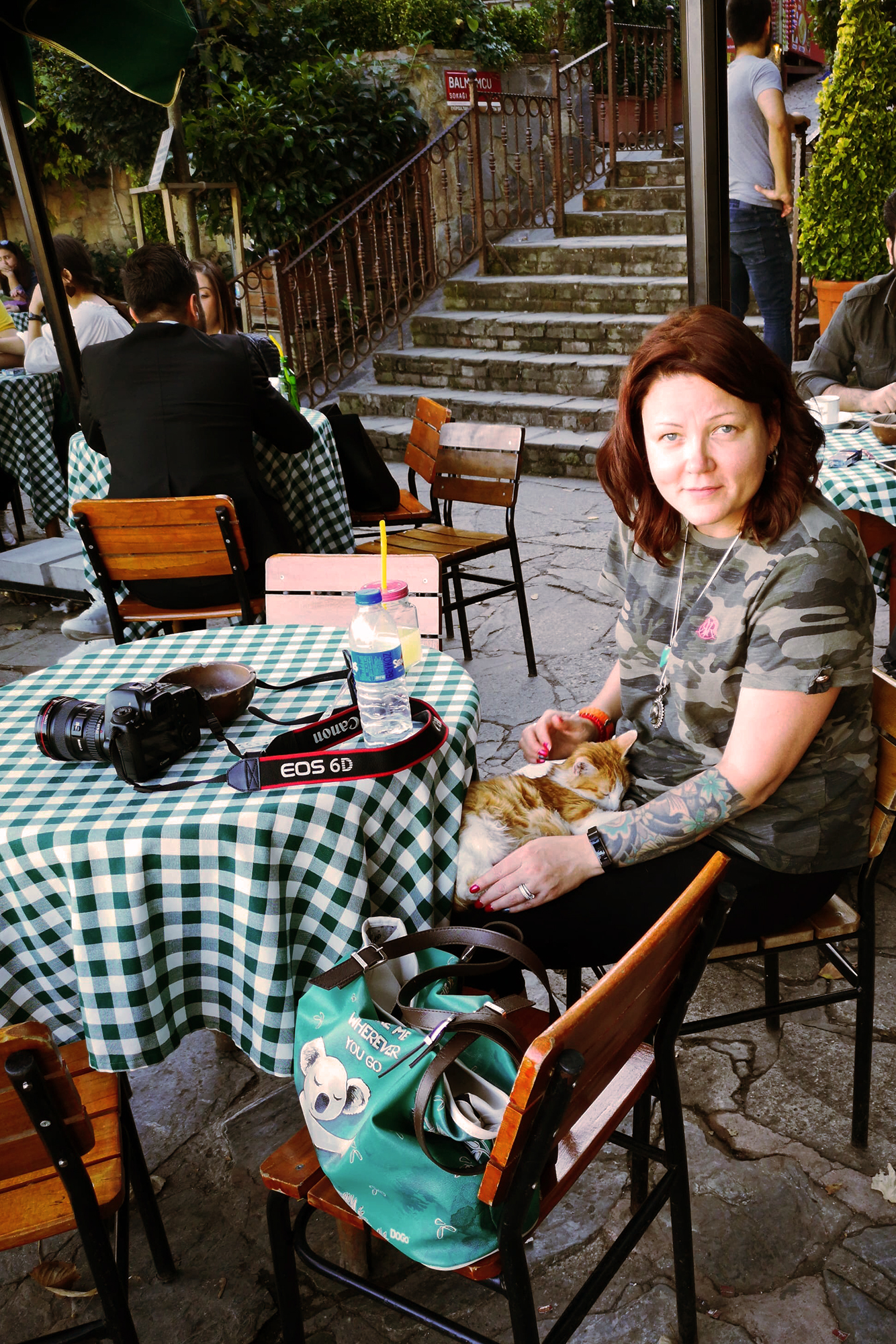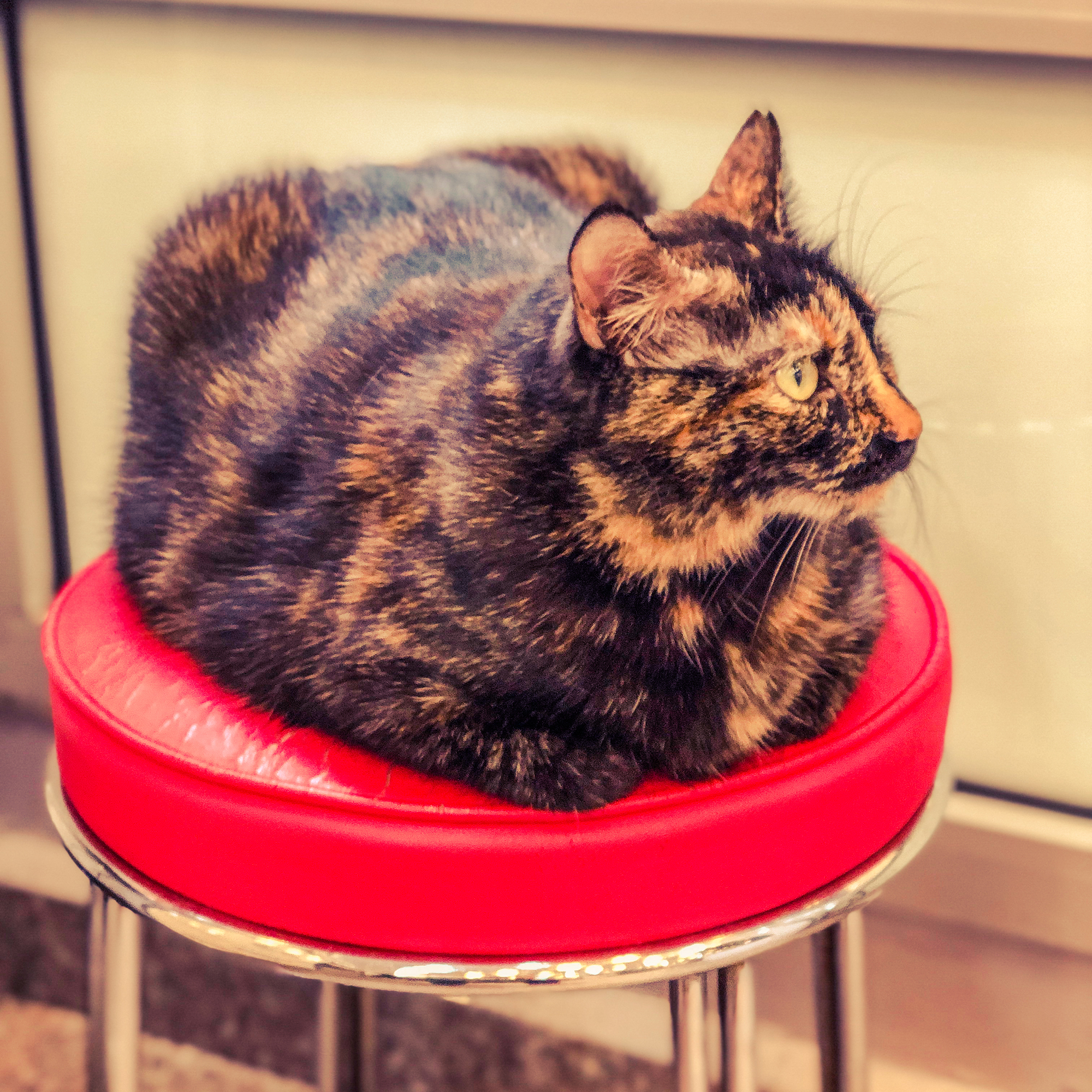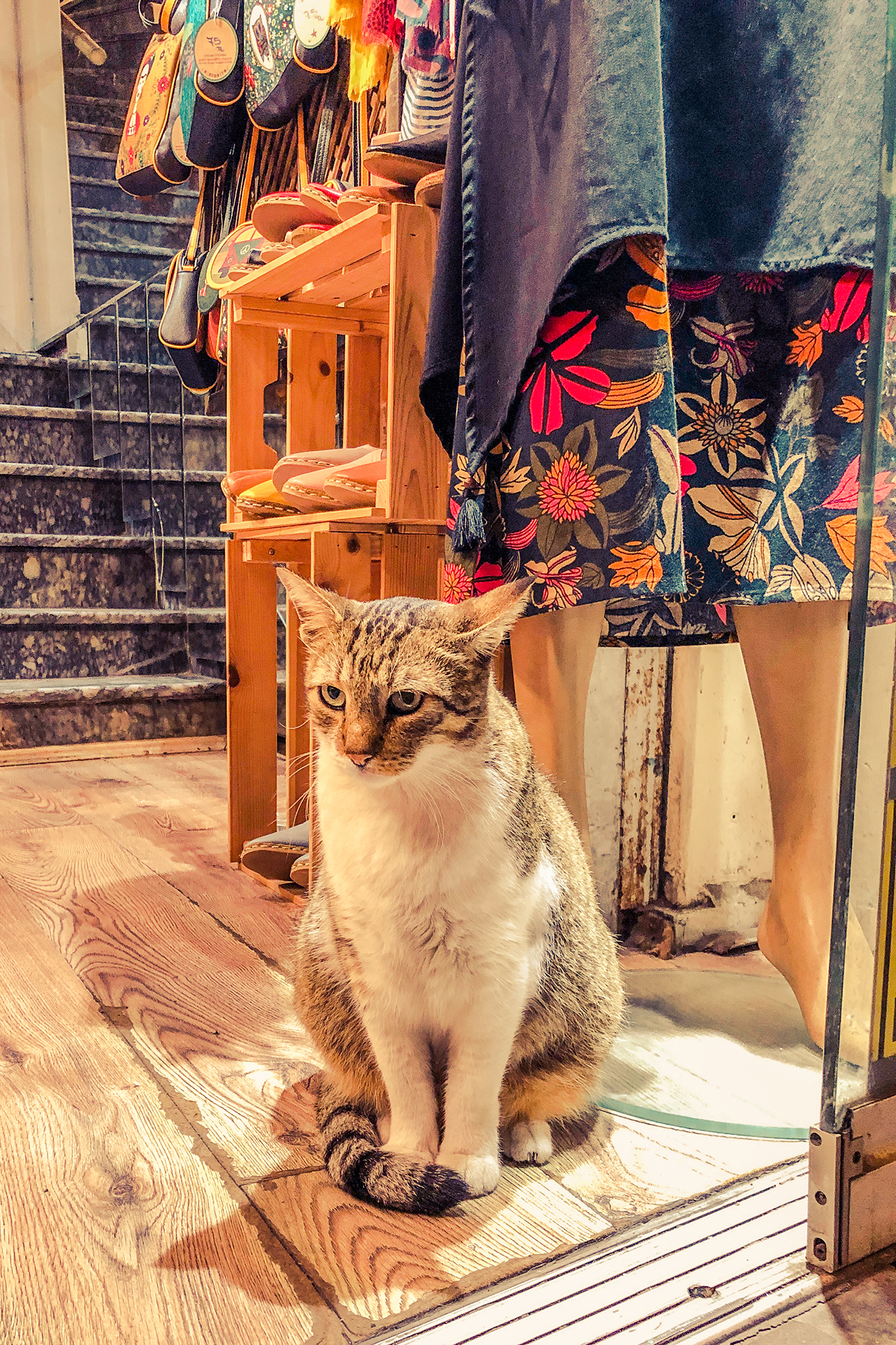 Getting around in Istanbul – I recommend the metro. It's simple, very cheap and a big plus is you don't need to be bothered about the traffic jams as you would be if taking a taxi. You also avoid the hassle of taxi drivers and prices.
I hate haggling – no matter where I am!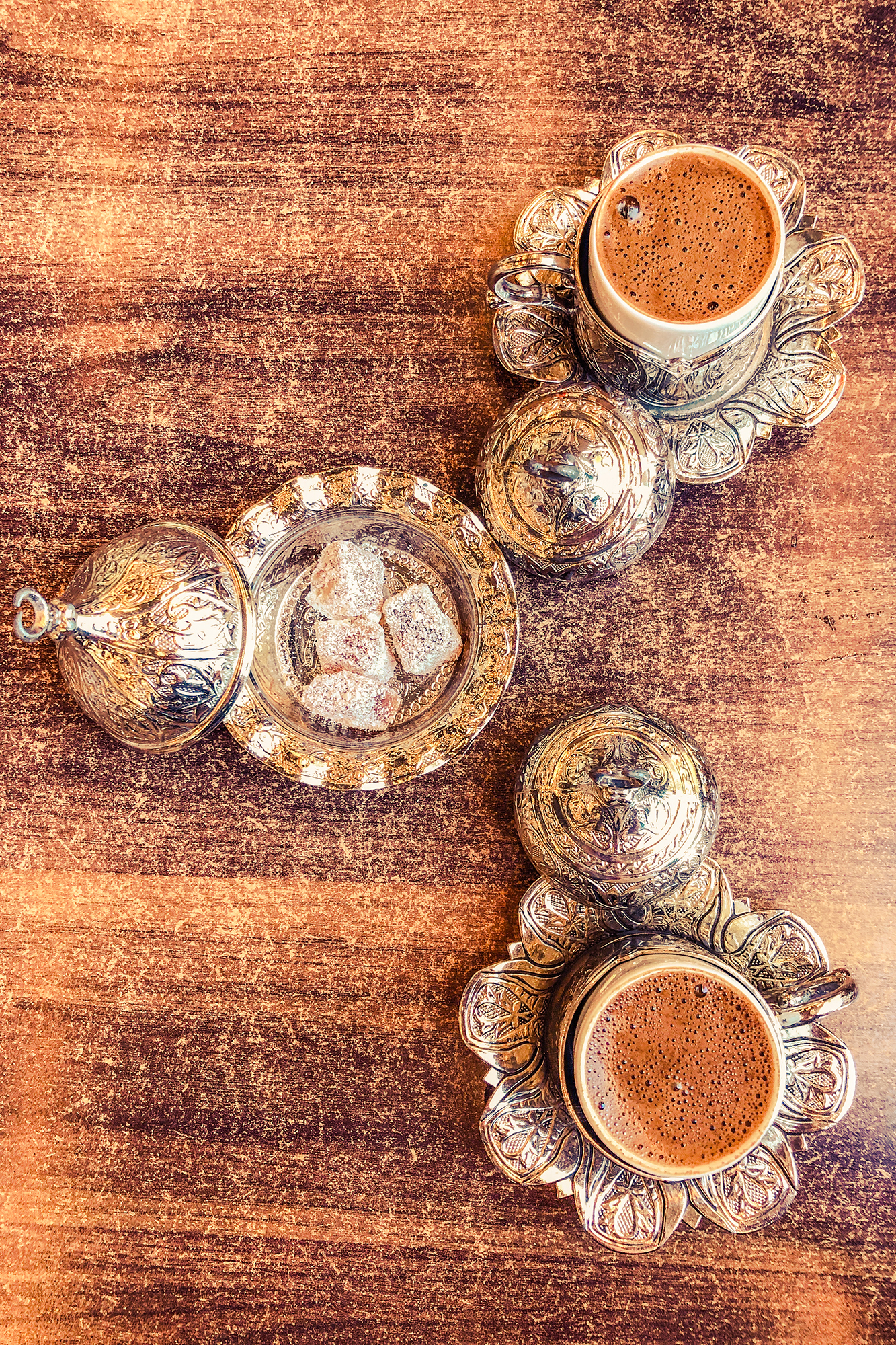 Personally I like walking around anywhere in Istanbul, but of course, some areas are nicer than others. Walking along the Bosphorus is of course amazing. Watching the sunset there. Even the area around Ortaköy mosque is also nice. Here you'll find a lot of restaurants, cosy food stalls, and it's kind of like a carinval.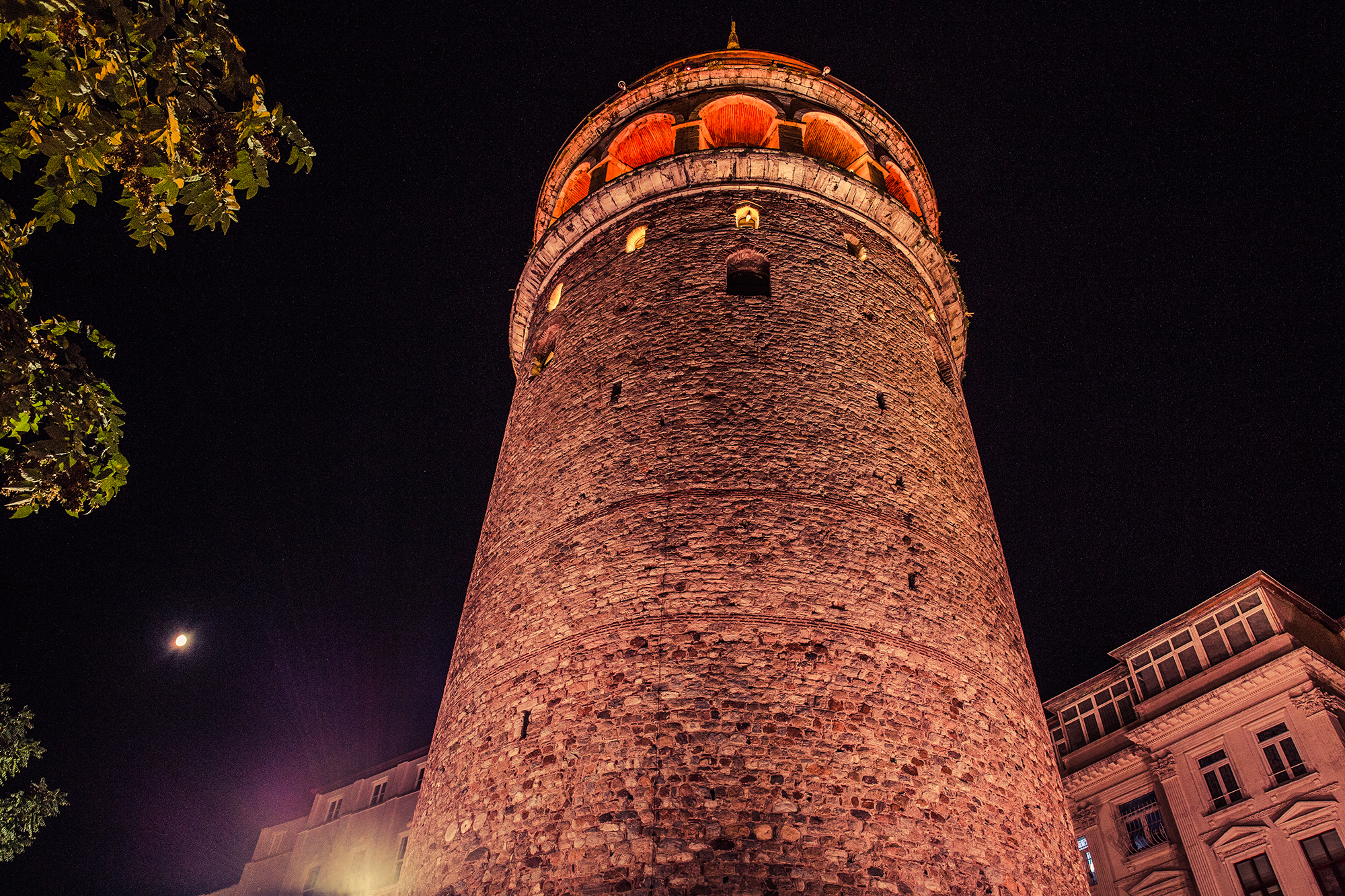 Hanging around the Galata tower is also nice, walking around in the nice alleys in the area. Just continue walking up the walking street Istiklal Caddesi; that's nice too. Well, I don't think there's anything in Istanbul not nice. At least I don't think so.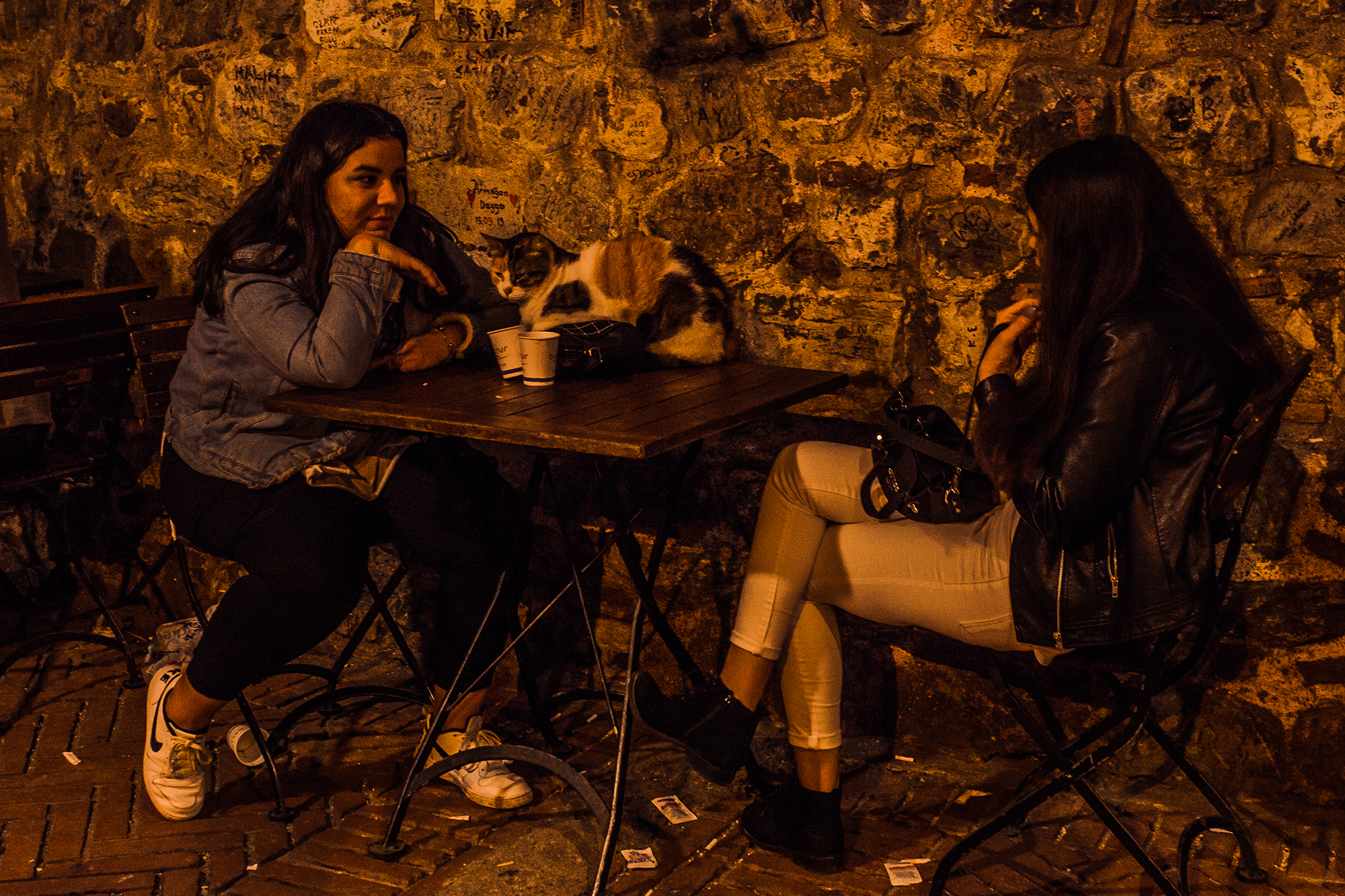 Want to do some shopping? Get to the Bazaar!
The Great Bazaar in Istanbul is one of the oldest and largest covered markets in the world. You can find anything here. If it isn't here you don't need it… Inside this pretty building you'll find most things a tourist want to bring back home. Which the price tags also will tell you. So walk around look at every pretty thing but do your shopping in the alleys outside where you can find exactly the same things only cheaper.
Dolmabache – Ottoman palace, until 1923
Dolmabache is not something you want to miss out on. Amazingly beautiful – both inside and outside. I have to admit I still haven't seen the more famous palace of Topkapi, since we chose Dolmabache instead… Topkapi is for the next time!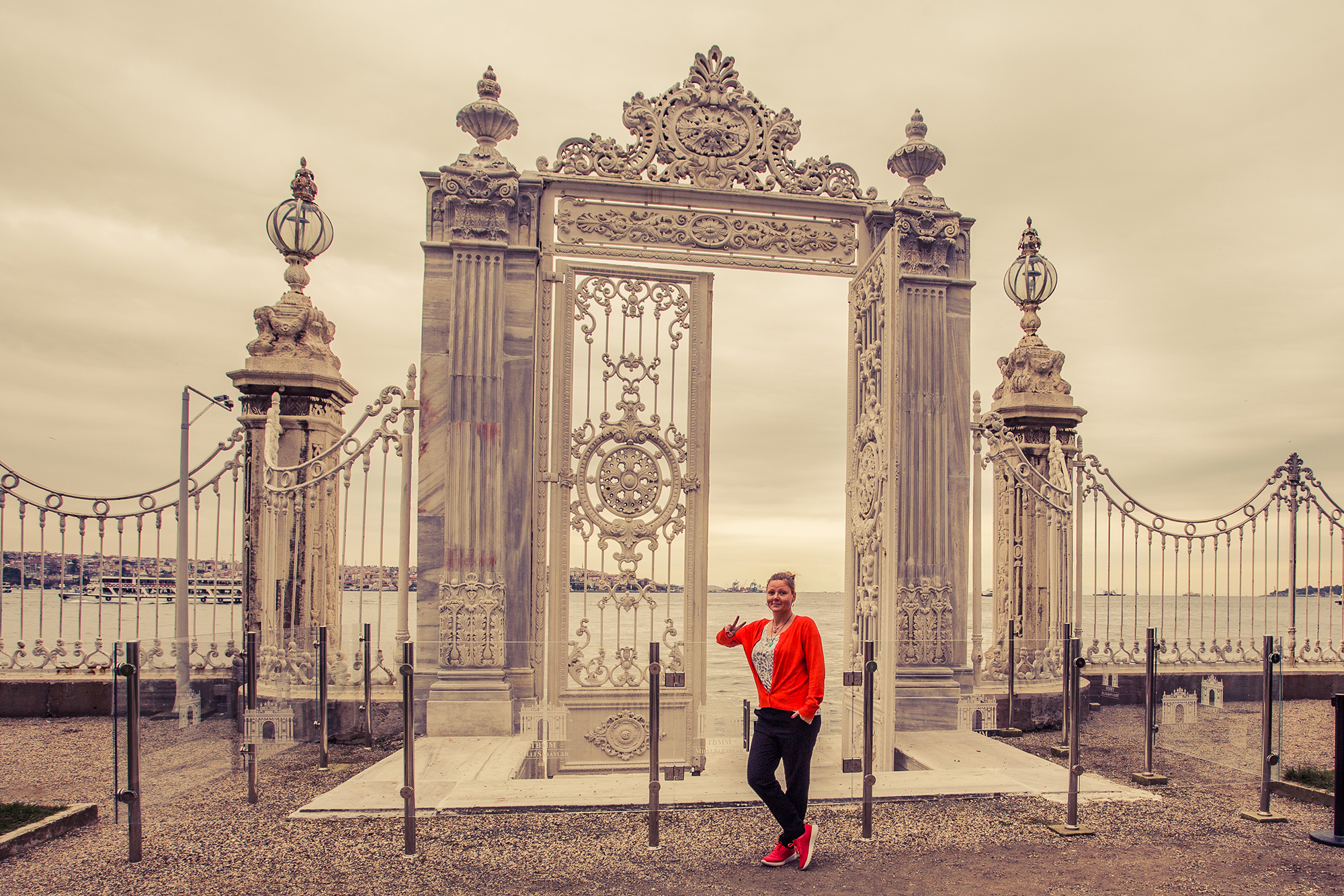 It's also really nice to get across to the Asian part of Istanbul, to have dinner in one of these nice restaurants in Kadiköy.
Yes, I could go on and on here…
I would also like to mention I like how the Turkish people keep putting out water everywhere. For birds, cats and dogs. There's also food everywhere, and I've heard about these machines where you can get your bottles recycled, and the machine will give you dog food – for the homeless dogs. I thought that was so sweet. I haven't seen those machines around the city though, just read about it online.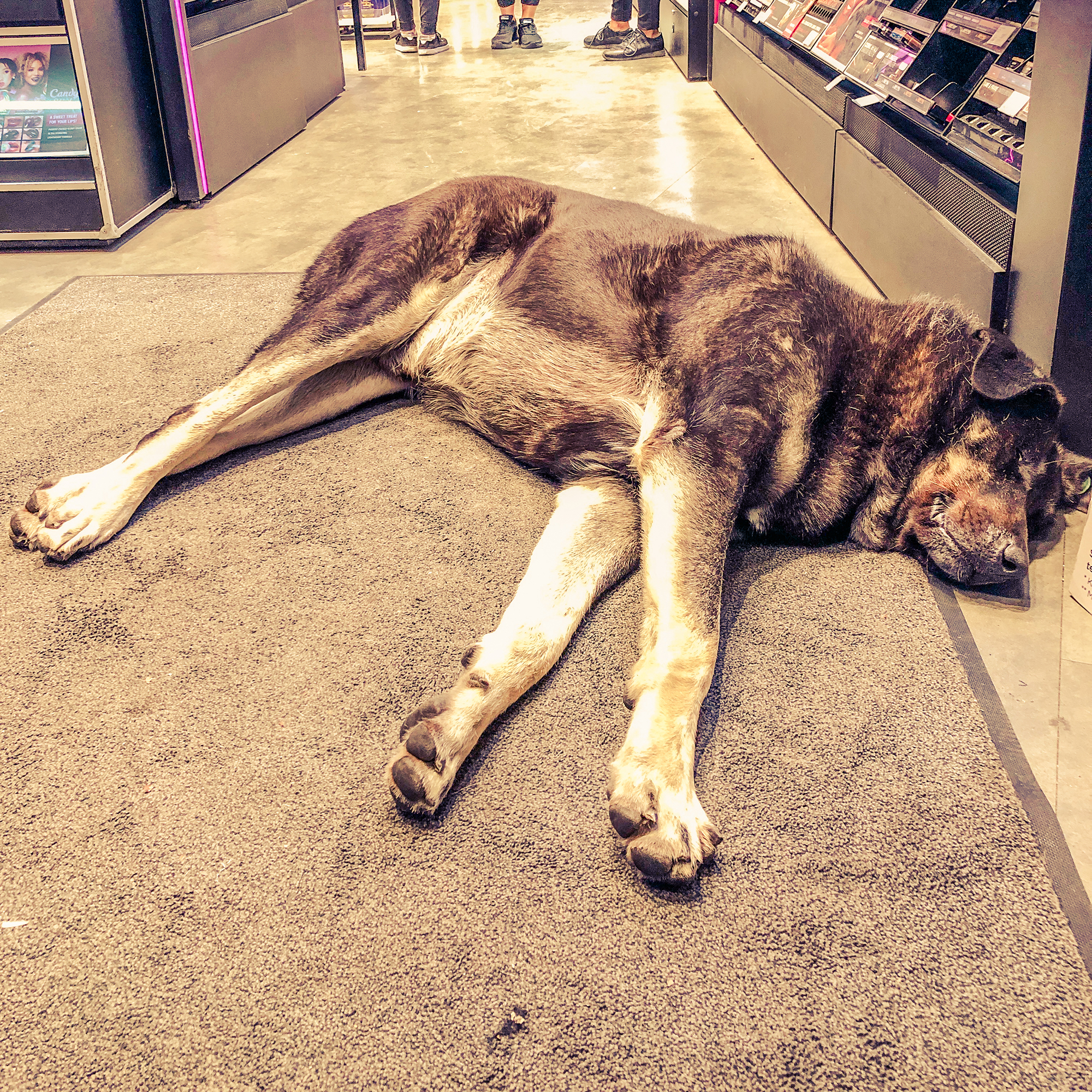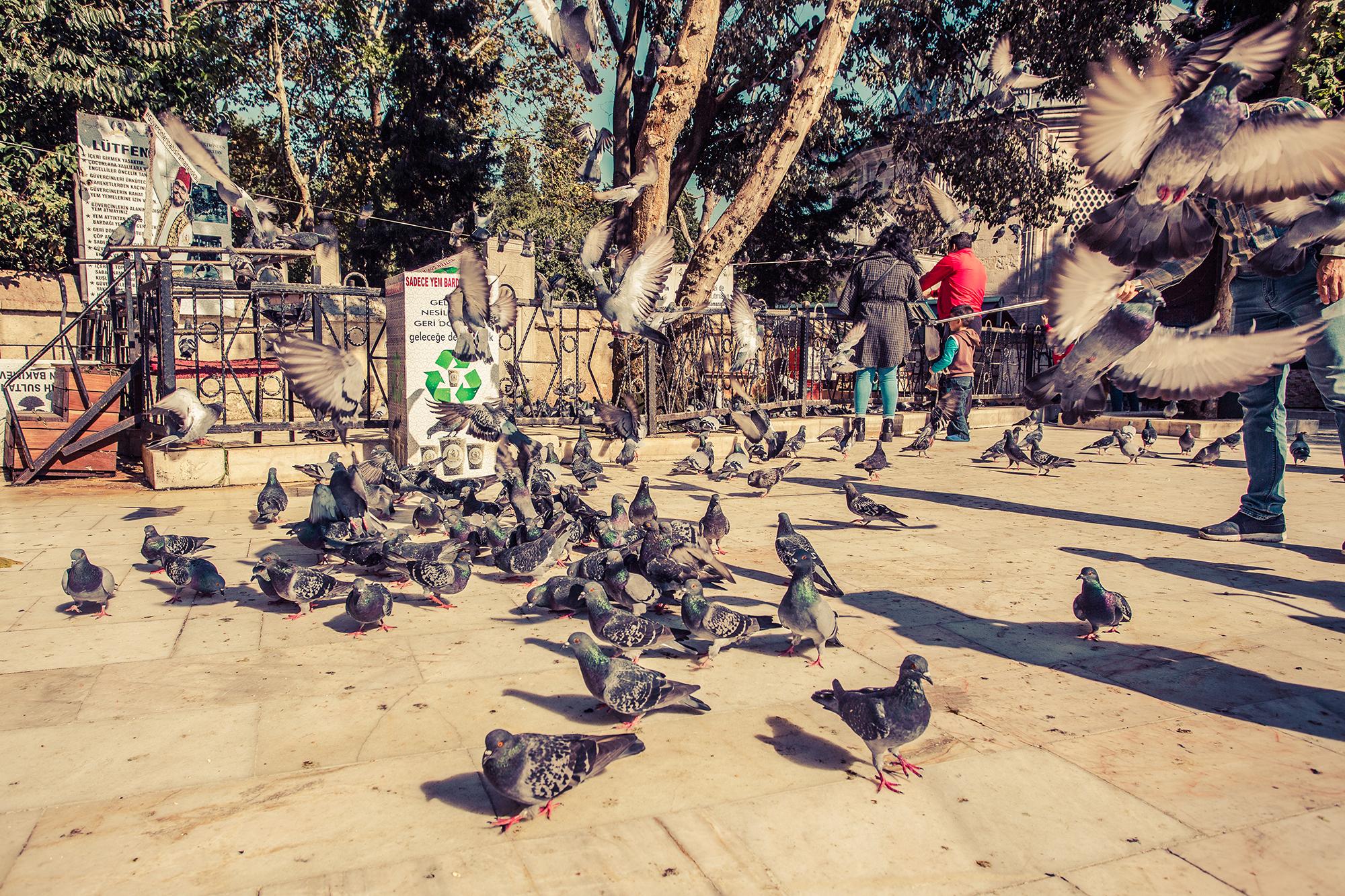 You haven't been to Istanbul? Well, get going! Now!
Have you been to Istanbul? What did you think? Please leave a comment!