San Cristobal de las Casas, or Jovel, its original name, is an amazing little mountain village. It's one of all these magic villages in Mexico, just like Tulum. From the very first second I felt at home here, the atmosphere was just soothing.
When I arrived in Mérida I had discovered something truly genuine on the Yucatán peninsula, and it surprised me. Unfortunately, up until then my experience of the country had been that everything was built for tourism.
Yes, I did understand that Yucatán would be different from the rest of Mexico, but I still felt down.
But it gets old pretty fast, doesn't it…
And yes, I do understand why this happens, and sometimes I even appreciate that little extra "luxury" it can bring. Having access to just about anything in your immediate surrounding gives comfort, and is so convenient, which can be hard to go without.
So I headed out to San Cristobal de las Casas without any expectations at all, and I did have this vague fear this would also prove to be a tourist trap. Much to my joy, I was wrong. Again.
Instead, I was met by a lovely unique village. Sure, there are a lot of lavish luxurious and expensive restaurants along the walking streets in the centre, but aren't this the case everywhere? Wifi in every corner but this is also quite common in Mexico. I could still see Mexico in this village.
It felt real. The village wasn't purely built for tourists!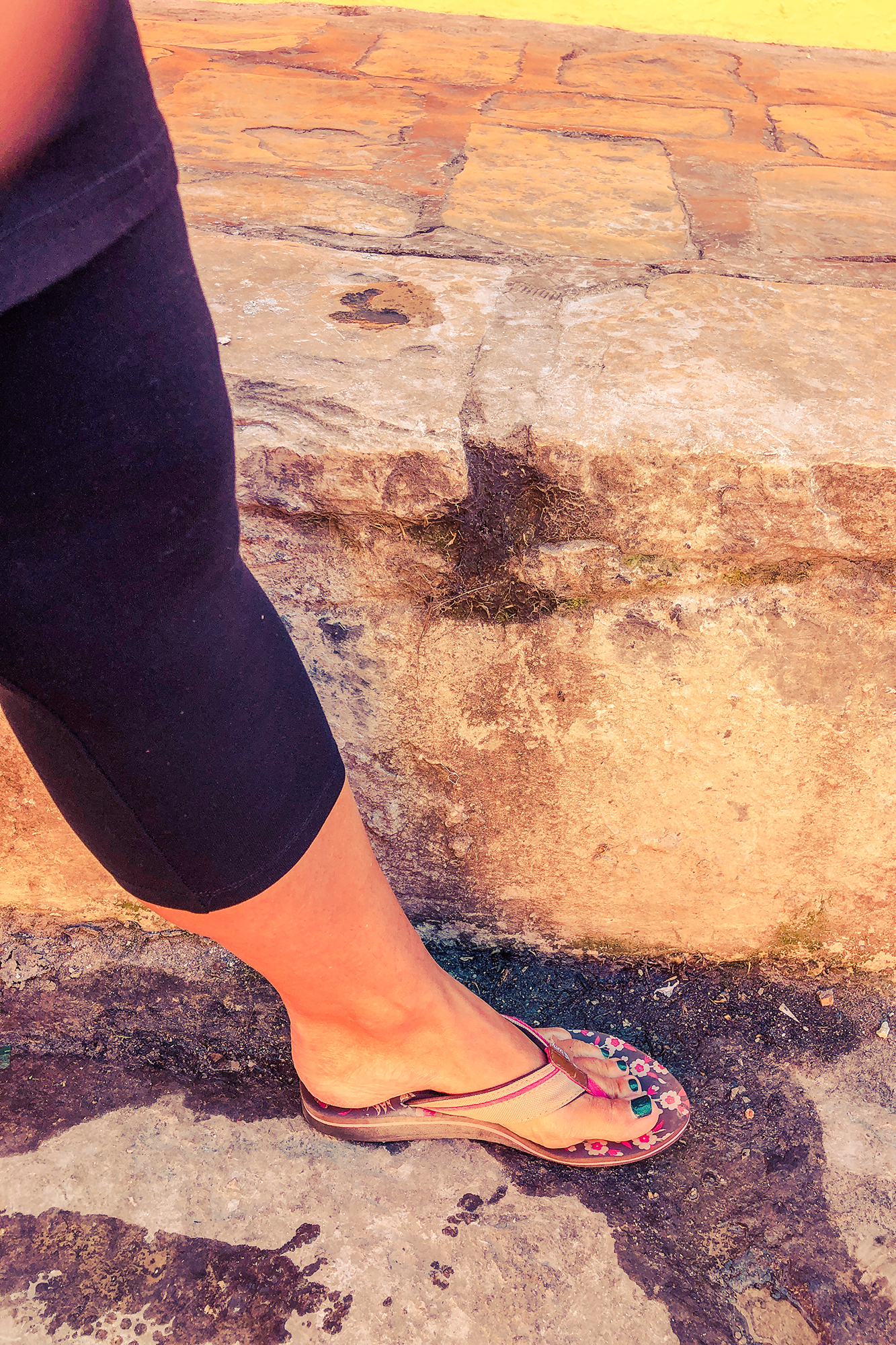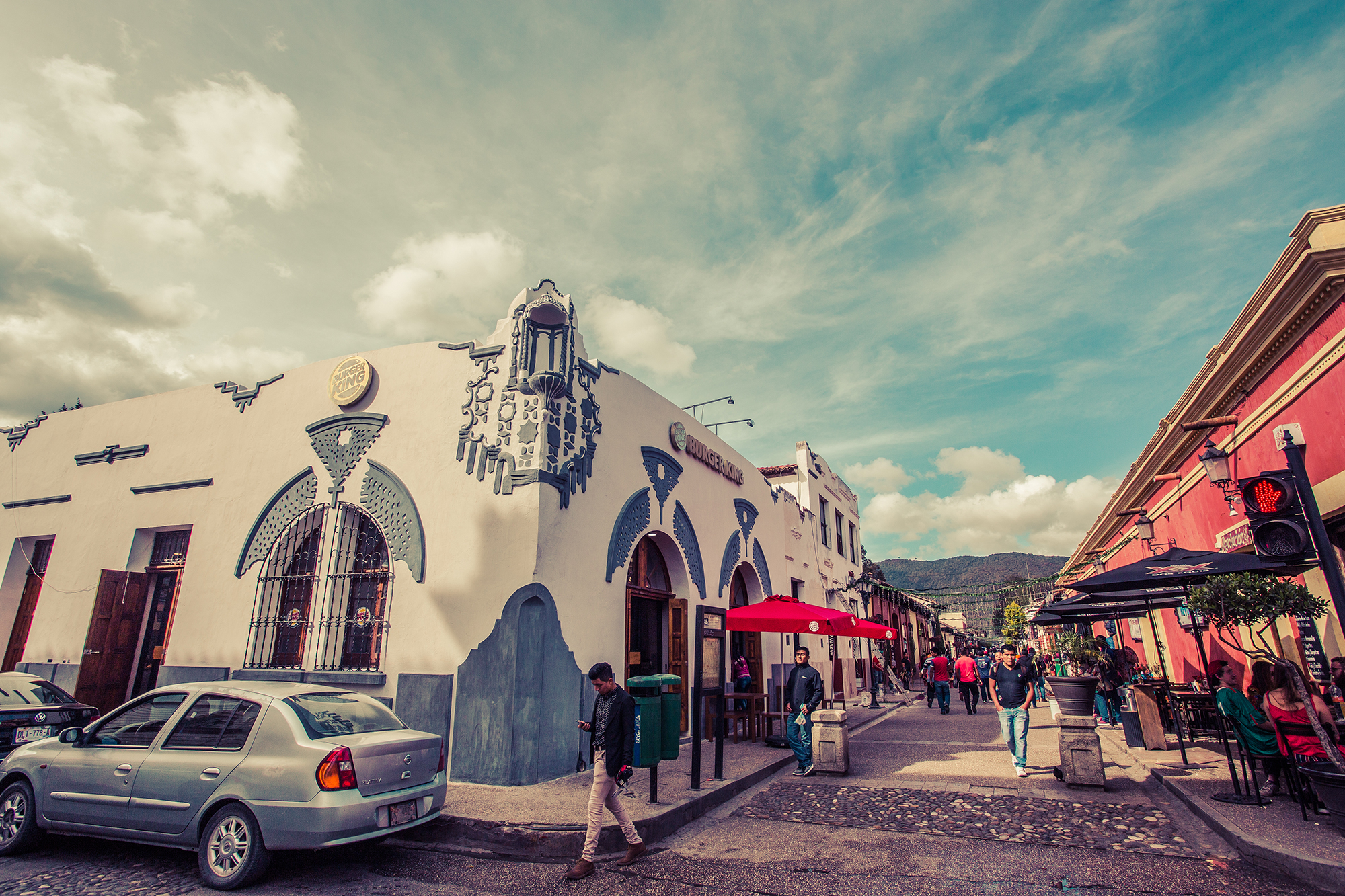 San Cristobal de las Casas is located in the green state of Chiapas. Since I had been interested in getting out to a national park I thought this would be a great place to start. But I didn't get to any national parks. Short of time and all that…
And yes, I know – save it till next time…
This area is rich in amber. I have never really liked amber – it's not a real stone now is it 😛 . It's actually fossilised tree resin. So it never really spoke to me. And it was something about the colour too. Just not me. But, here I saw amber in colours and shades I've never seen before, and I have to admit I liked it. There was hand made exclusive silver jewellery everywhere – so beautiful. Regardless I didn't buy anything.
Colourful Mexico…
There are so many colourful beautiful houses in Mexico, even the churches are colourful in this country. I gather that Mexico is getting its inspiration from the natives, who probably were slightly more colourful than the conquistadors.
Many similarities between South America and Mexico…
When I arrived in the village I did my usual; walking around the village, up and down, taking photos here and there. Visited a cemetery and didn't bring enough water, yes, you know, that usual stuff I always do… 😛 After sunset, it got freezing cold, so I was always dressed in the completely wrong attire.
Such a lovely place where it's impossible to get the dress code right…
I also got up on a viewpoint, where there was a church: Iglesia de San Cristóbalito. Great view… The path up there was nice, too. Graffiti/street art along the walking streak, the dogs enjoying the sun and chirping happy birds. And the top was a famous kiss-and-don't-tell hangout 😛
It was really magical.
One day I was hungry, ordered comfort food, a good soup… or so I thought. I did not get very far with my Spanish concerning food and the names of Mexican dishes. If I'm to guess a lot of the food is local, from the natives I mean. Thus the somewhat "unspanish" names…
So even though it said chicken/hen it wasn't really what I expected…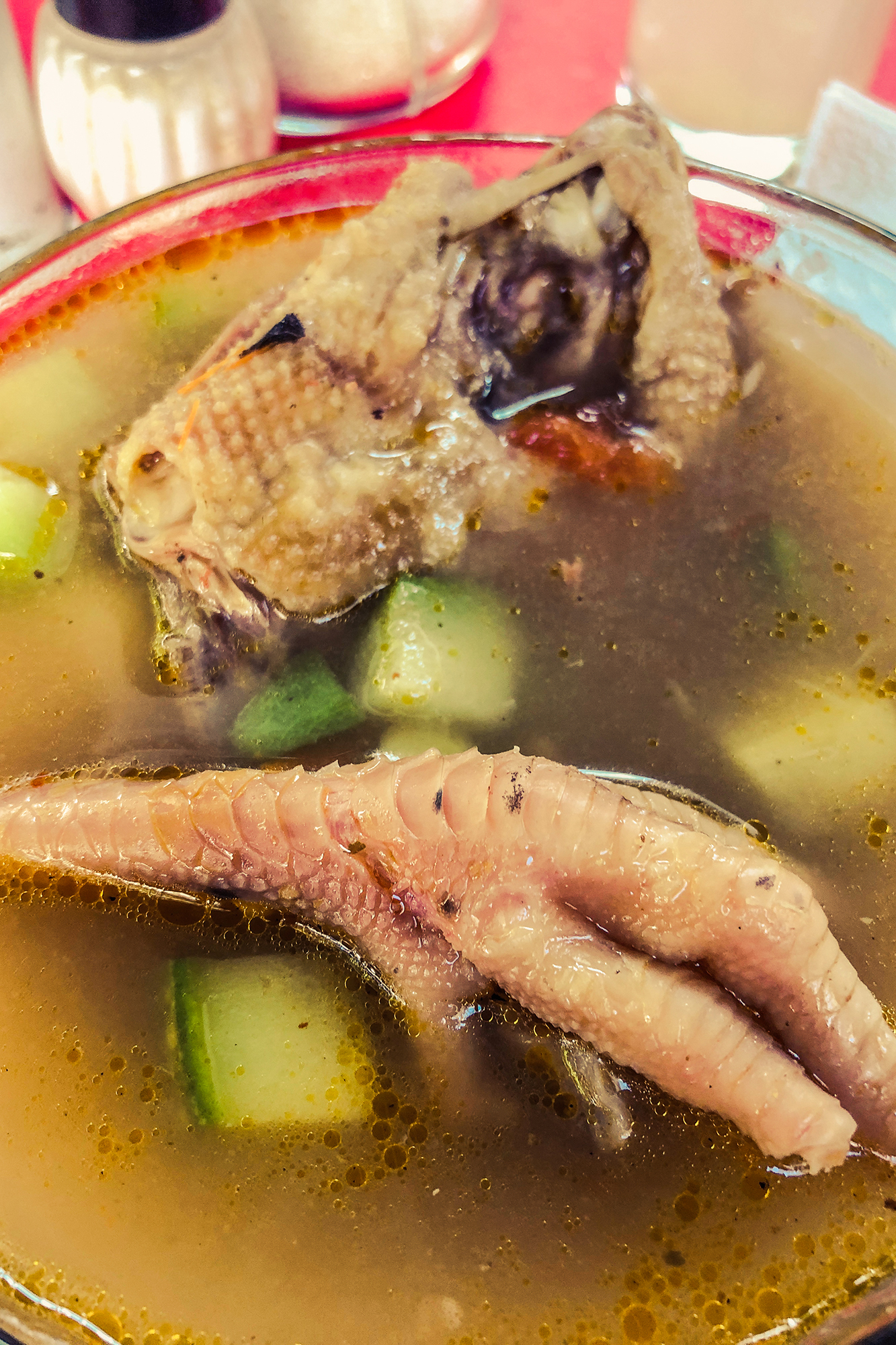 Do not miss out on the market all the way up on the walking street, if you're planning on visiting San Cristobal de las Casas. In the first part of the market, you'll find some nice Mexican souvenirs, a lot better than Cancún! And cheaper! If you just continue through this market, just straight-through, you'll find the more local market.
In the local market, you'll find clothes, shoes, fruit, vegetables… and then some!
There's an airport in Tuxtla Gutierrez, which is San Cristobal de las Casas' neighbour. This made it easy to get in and out. Since this was the end of my journey I got more and more stressed. The bus was not an option.
Mexico is so much larger than I thought… 😛
Over all San Cristobal de las Casas was probably my absolute favourite place in Mexico. Isla Holbox was definitely my favourite beach destination, but San Cristobal de las Casas clearly won the city/village race…
It was cold, and not at all what I'd expected Mexico to be, but more of a South American village. But all of Mexico was more South American than I had expected, actually. There was also something about the atmosphere that had me relaxing and just enjoying my own existence.
Sometimes you don't need a beach to enjoy your days when you're in paradise…
Have you been to San Cristobal de las Casas? What did you think? Did you fall in love with the lovely little village too? Please leave a comment!